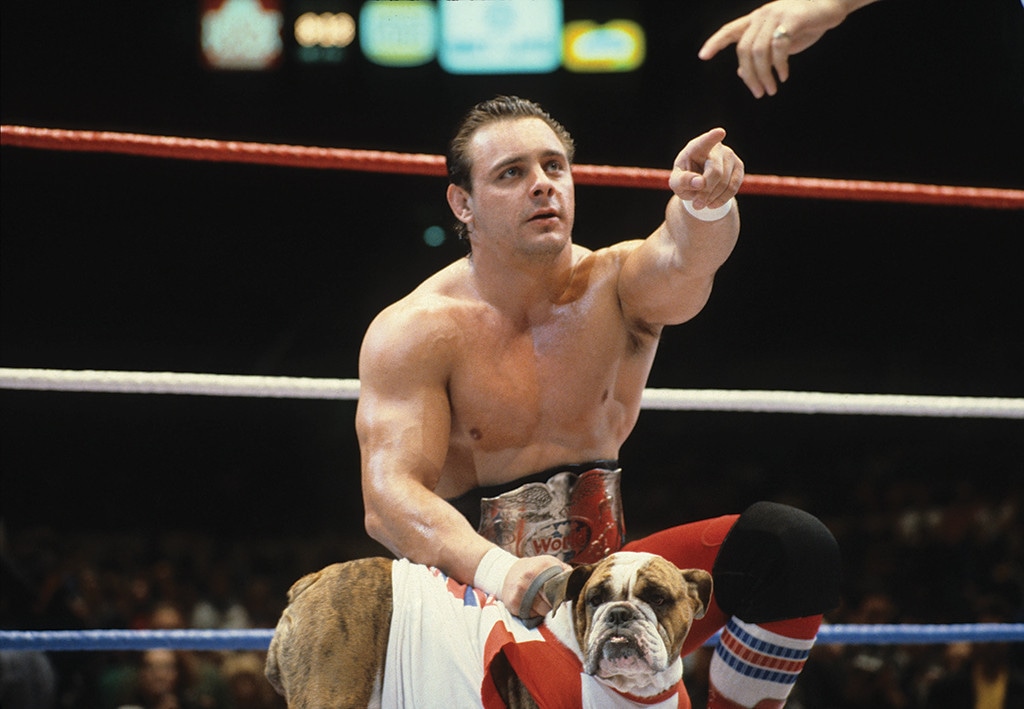 WWE
The WWE has lost another star.
The England-born Dynamite Kid, whose real name is Thomas Billington and who wrestled under the group's previous title WWF in the '80s, died at age 60, Worldwide Wrestling Entertainment reported on Wednesday. His cause of death was not made public.
"Dynamite Kid joined WWE in 1984 with his cousin, Davey Boy Smith, forming one of the most popular tag teams of their era, The British Bulldogs. Alongside their mascot, an English bulldog named Matilda, the duo battled it out in classic matches against Bret "Hit Man" Hart & Jim "The Anvil" Neidhart of The Hart Foundation, and defeated Greg "The Hammer" Valentine & Brutus "The Barber" Beefcake to win the World Tag Team Titles at WrestleMania II," the group said in a statement. "WWE extends its condolences to Billington's family, friends and fans."
"Sad to hear that Dynamite Kid has passed away! RIP Brother!" Beefcake tweeted.