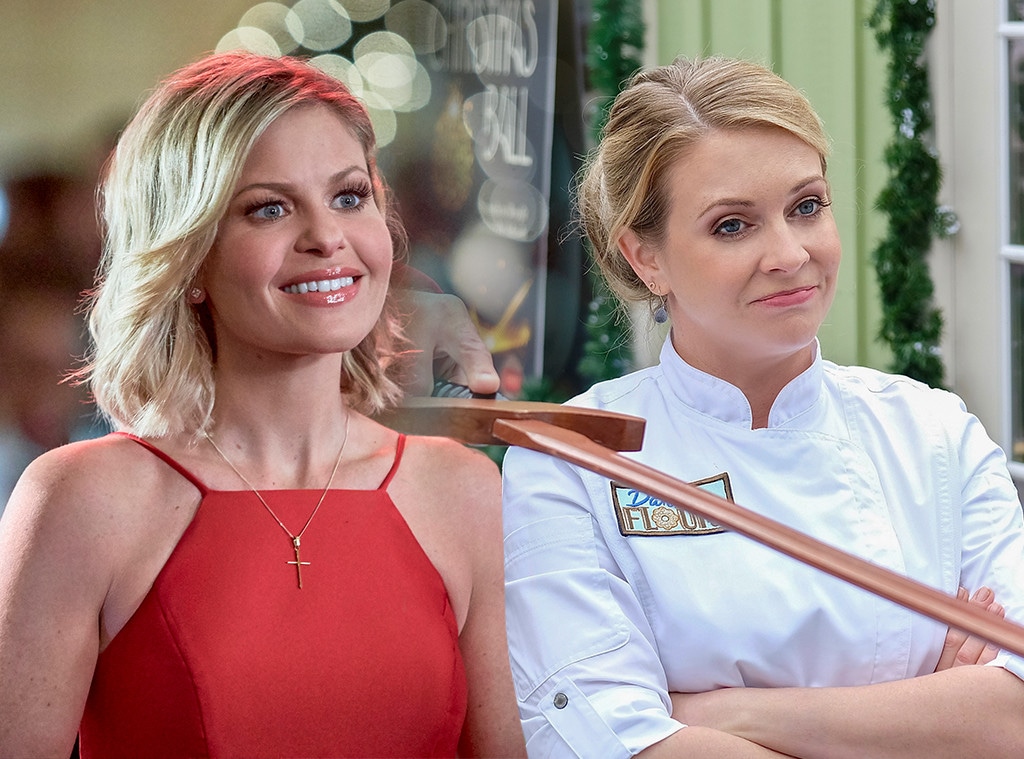 Crown Media/Lifetime
It finally happened: Melissa Joan Hart and Candace Cameron Bure got off social media and text chains and got together in real life. Queens of Christmas unite!
Cameron Bure posted the photo on her Instagram, Hart reposted, and honestly, our hearts are full of sappy Christmas movie cheer. Long live the Queens of Christmas!
"After 20+ years meeting for the first time, being on Boy Meets World together, texting and talking on the phone over the years, @melissajoanhart and I finally got a chance to have dinner together," Cameron Bure said with some emojis, a #GirlsNightOut tag and an "XOXO" ending like she's Gossip Girl.
Hart said, "Such a fun night catching up with this inspiring and gorgeous lady! Thanks for a great night out @candacecbure!! I think we prove Hallmark and Lifetime actors can find common ground!"
Cameron Bure is in the Hallmark Christmas movies camp. Hart has starred in numerous for Lifetime. And it's about time they come together.
"I would love to play sisters or something, have some fun with that," Hart told us about working with Cameron Bure. And she didn't stop there. Why not get the rest of the Christmas queens from Lifetime and Hallmark together like Ocean's 8?
"Danica McKellar, Kellie Martin, we get the whole crew to—Megan Hilty—all the sisters of Christmas or something, right? The seven sisters of Christmas or something. I love it," Hart pitched.
We're in! And so are Cameron Bure and Hart. Lifetime and Hallmark…it's your move now!