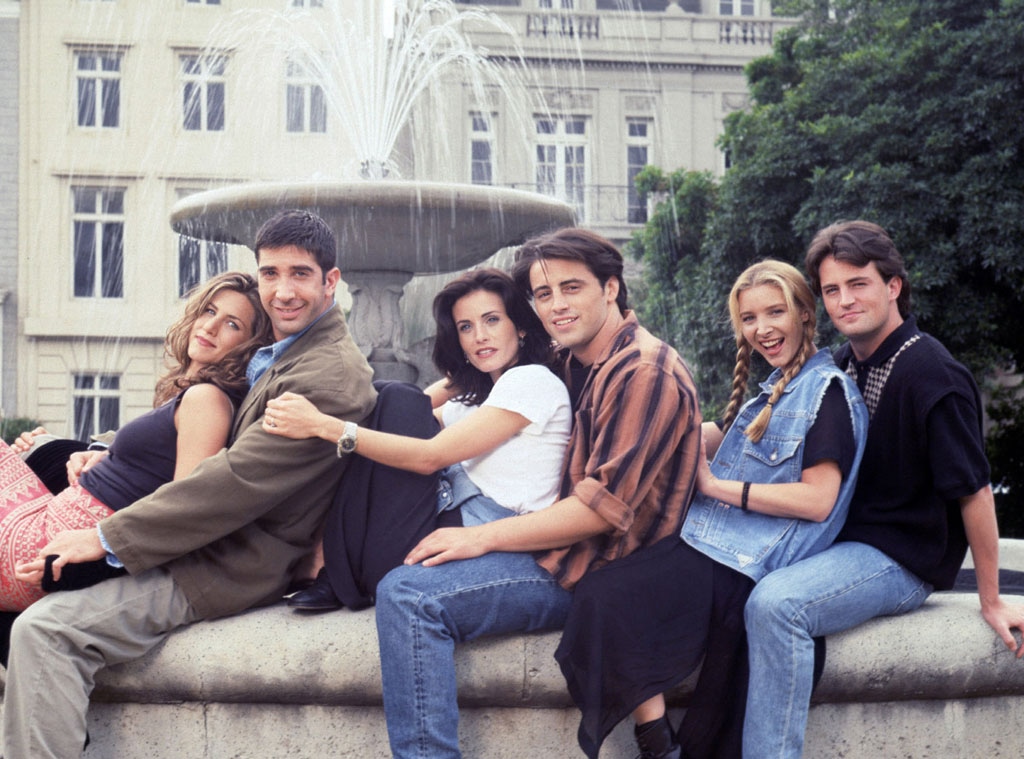 Warner Bros.
Ross, Monica, Chandler, Phoebe, Joey and Rachel will still be there for you on Netflix after the streaming service scared Friends fans with a January 1, 2019 expiration date on the beloved show's details page. And it's costing Netflix a pretty penny to keep Friends streaming for the next year, according to The New York Times.
In a new report, The Times says the streaming service has shelled out around $100 million to keep the 10-season show streaming for 2019. Yes, $100 million. This number came from two people with direct knowledge of the matter, according to The New York Times.
However, after 2019? That's another question. WarnerMedia, the owner of Friends, could give all 10 seasons to parent company AT&T's new streaming service as of 2020.
Fans were irate when the expiration date appeared on the Friends page. After a day of social media backlash, Netflix announced Friends would remain on the platform for the year, a gift from the Holiday Armadillo.
The fan-favorite series has been streaming on Netflix since 2015, the deal to get it there cost around $30 million, according to the NY Times.
Lofty costs are nothing new to Friends. Remember when the cast—Jennifer Aniston, Courteney Cox, Lisa Kudrow, Matthew Perry, Matt LeBlanc and David Scwhimmer—decided to negotiate salaries together as of the third season? This pact got them all the way up to $1 million an episode for seasons nine and 10.
Stream Friends in its entirety—while you still can—only on Netflix…through 2019.