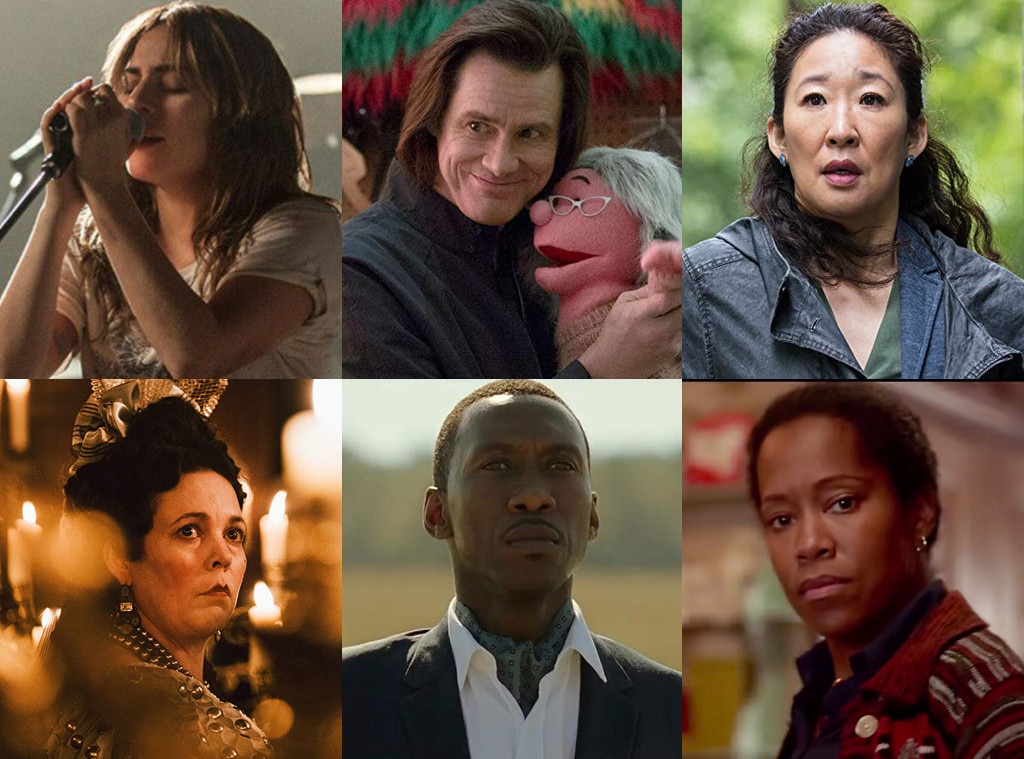 Warner Bros. Pictures; Showtime; BBC America; Fox Searchlight Pictures; Universal Pictures; Annapurna Pictures;
Every entertainment lover's favorite season is here: awards!
The 2019 Golden Globe nominations are just a day away. Brooklyn Nine-Nine star Terry Crews, The Walking Dead and Black Panther standout Danai Gurira, Welcome to Marwen's Leslie Mann and Mr. Robot star Christian Slater will announce the nominations, which will be streaming right here on E! News on Thursday, Dec. 6. But, before they do, we're here to help you out with our nominations predictions for the hottest categories in film and television. This is a surefire way to sound smart around your water cooler.
Prepare your soundbites about Lady Gaga's performance in A Star Is Born, Maya Rudolph's breakout role in the Amazon series Forever, and just how good If Beale Street Could Talk is.
Below, find our predictions for the key races, including commentary on the tight competition.