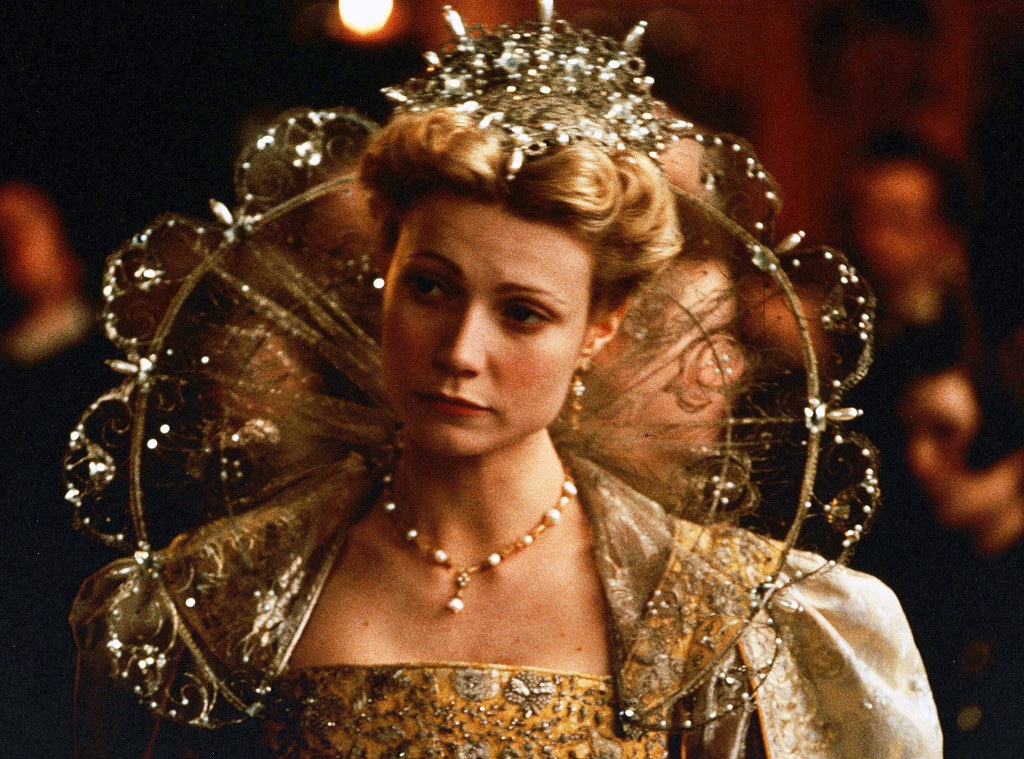 Laurie Sparham/Miramax/Universal/Kobal/Shutterstock
Hopeless romantics, this one's for you. 
In case you didn't already know, December is a month of love, magic and of course, Christmas. While this post has nothing to do with Christmas it does have to do with love and the magic of William Shakespeare, because today marks the 20th anniversary of Shakespeare in Love.
20 years ago in December—the drama film was released on Dec. 11, 1998 in the U.S.—Shakespeare in Love first hit theaters and it was pure magic.
Did you really think a story about Will Shakespeare (Joseph Fiennes) and his muse (played by Gwyneth Paltrow) would be anything other than romantic?
In case you want a little refresher, the romance film tells the story of a young Will Shakespeare who falls in love with Viola de Lesseps (Paltrow) after she tries to audition for a part in his play under a male name, because women were not allowed to act in those days, duh.
Despite being a struggling poet and playwright, Viola also falls for Will, even though he's married and she's promised to Lord Wessex (Colin Firth). As the two fall deeper and deeper in love, their romance inspires Will to write one of his greatest masterpieces...Romeo and Juliet.
Romance, make believe, drama, beautiful costumes and forbidden love, what more could you want from a film?
In honor of Shakespeare in Love's 20th anniversary, we're shining a light on all of Paltrow's best roles over the years. After all, she did win an Academy Award for this character, and based on the fact that we still love watching her as Viola, she definitely deserved it.
What are you waiting for? Raise your goblets of wine, toast to Shakespeare and his brilliance and start scrolling through all of Paltrow's iconic roles below.
Make sure to vote for your favorite role by the Los Angeles native in our poll now and then re-watch Shakespeare in Love immediately! 
It'll make you believe in love once again, trust us. The story of Romeo and his love Juliet is tragic, but full of love, while Shakespeare in Love is just as romantic, but not as tragic, so it's a win-win.
Gwyneth Paltrow's Best Roles