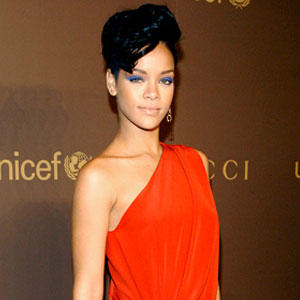 Rob Loud/Getty Images
Rihanna was planning on celebrating her 21st birthday on Feb. 20 with a big, splashy party in New York City.
However, I'm told her music label has, understandably, canceled the pricey soiree, which it had been putting together for about a month.
The bash for about 200 or so guests was to have had a carnival theme with various "sideshow" attractions, says a source familiar with the planning.
Although organizers were having difficulty securing sponsors for the party because of the economy, my source says Cîroc vodka had already or was about to sign on as the leading sponsor.
"They were talking about it being at Gotham Hall, but I don't think it was definite just yet," the source says.
Our prayers go out to Rihanna, and hopefully, she'll get the chance to celebrate her big day at a later date.