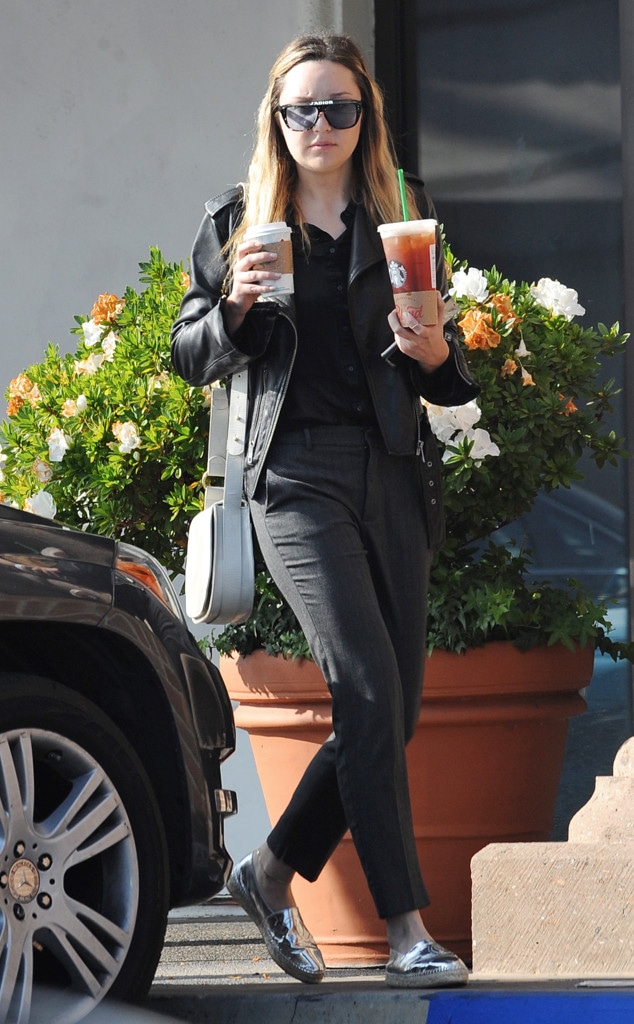 TheImageDirect.com
Amanda Bynes is back to living life as usual after being the cover star for Paper magazine's "Break the Internet" issue.
The former child star was spotted picking up a bit of coffee in Los Angeles, Calif. on Friday afternoon. Amanda donned a black leather jacket, black jeans and large shades for the quick pit stop. 
It looks like the 32-year-old is once again adjusting to living life in the spotlight after spending the past few years in relative privacy. Her recent interview with Paper proved that she is ready to return to the glitz and glam of Hollywood, once she finishes receiving her associates and masters degree from the Fashion Institute of Merchandise and Design that is. Four years ago, the idea of returning to Hollywood seemed daunting for the She's All That star, especially as she struggled with her mental health and sobriety, but in the candid interview she said she has "no fear of the future" anymore.
"I've been through the worst and came out the other end and survived it so I just feel like it's only up from here," she explained. 
It helps too that she is no longer using substances like marijuana, which she claimed was the source of her erratic behavior in 2014. In her words: "I don't know if it was a drug-induced psychosis or what, but it affected my brain in a different way than it affects other people. It absolutely changed my perception of things." 
Otherwise, she was a healthy individual, who simply needed help with substance abuse issues. Thankfully, she got the help she needed and is back on the straight and narrow, having experienced feelings of "shame" because of her actions.
Hopefully these improvements in her life will contribute to a long-awaited comeback. And she hopes so too! She aspires to return to acting "kind of the same way I did as a kid, which is with excitement and hope for the best."