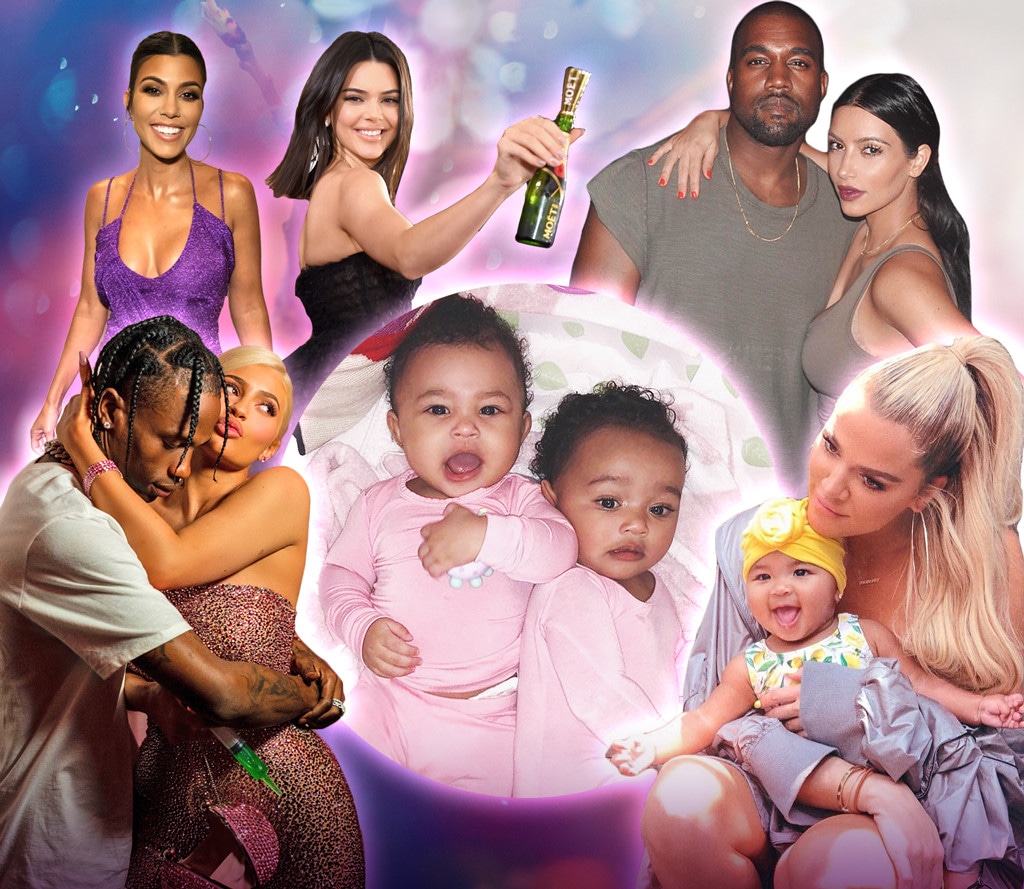 Getty Images, Instagram; E! Illustration
From the birth of Kim Kardashian's third child to Kris Jenner's cameo in the most talked-about video of the year, 2018 had a little something for every fan, from your garden-variety armchair enthusiast to the seasoned experts who've never missed an episode and would clean up on Kardashian-Jenner Jeopardy!
Every year we say that it's been the wildest year in the famous family's history, and every year they manage to outdo themselves, sometimes accidentally but, more often than not, by well-crafted design.
At the same time, this was also a year that saw a few of the ties that bind start to fray, even among sisters—only to then see those same ties regenerate, tested but not broken by a Twitter spat, gnarly headlines—or any outside influence, for that matter. When faced with a challenge, the family doesn't panic. They simply close ranks and handle what needs handling, inevitably ending up stronger and more battle-tested than before.
So, with the 15th season of Keeping Up With the Kardashians just concluded and 2019 around the corner, now is the time to take stock of the momentous events—some blessed, some not so much—that changed the family forever. 
And, for the record, even when you're the "least interesting Kardashian to look at," people are still hanging on your every move.
As you're well aware, Kim, Kylie, Kourtney, Khloe, Kendall, Kris and all the adorable kids did a zillion other things, too—so feel free to share your favorite Kardashian and Jenner moments from 2018 right here in the comments section.