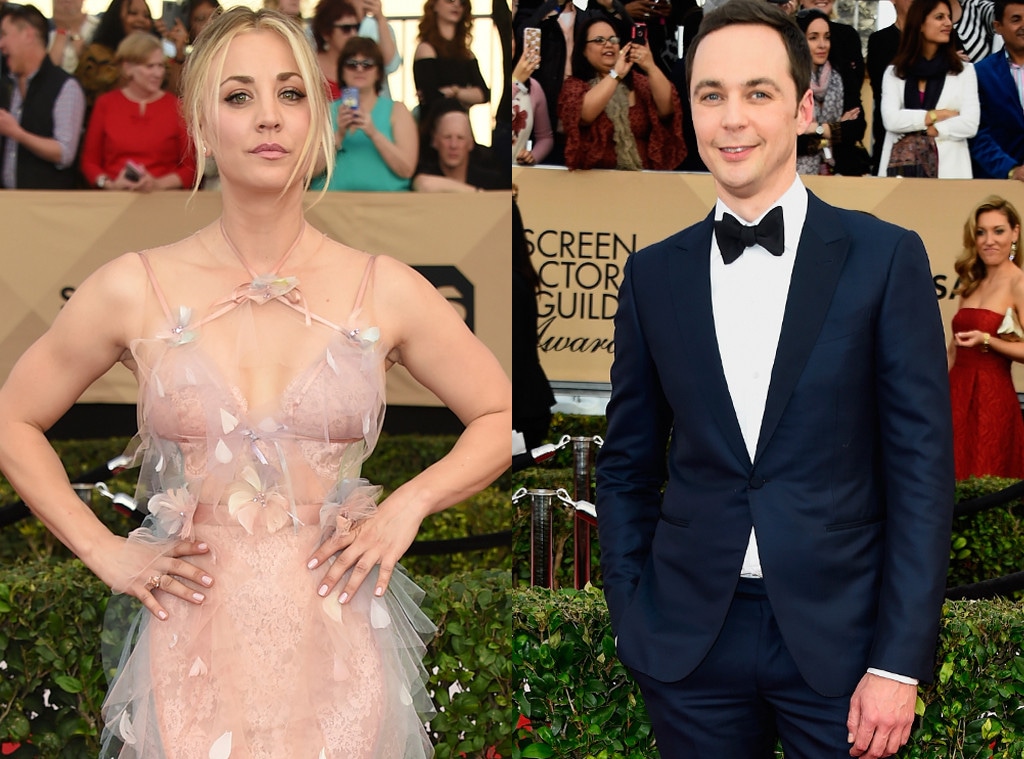 Getty Images
Bazinga!
Big Bang Theory actress Kaley Cuoco turned 33 on Friday and a day earlier, the cast and crew threw her a surprise celebration on the set. The problem is...it wasn't much of a surprise, thanks to main star Jim Parsons. The actor, who plays Sheldon Cooper on the sitcom, posted on his Instagram page a photo of the pink birthday cake they got for Cuoco. Before they gave it to her.
And just in case she wasn't scrolling through her Instagram feed at that particular moment...he also tagged the actress.
"Almost time @kaleycuoco," wrote Parsons, 45. "Shhhhh....."
He later shared a photo of Cuoco looking at the camera and holding up her phone, which displays Parson's Instagram post.
"Oops @kaleycuoco," he wrote.
"ON THE FLOOR," Cuoco commented.