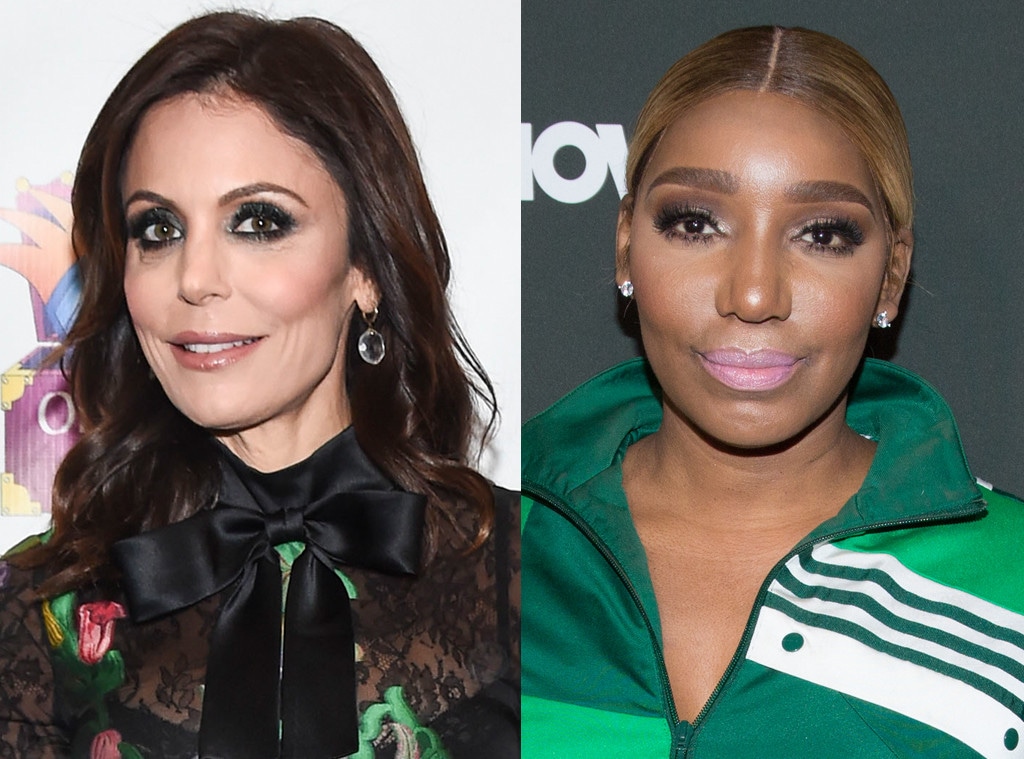 Daniel Zuchnik/Getty Images Gabriel Olsen/FilmMagic
This might be as close to Real Housewives All Stars as we're going to get, so savor this: Watch What Happens Live with Andy Cohen is uniting original Real Housewives stars (who are still on their respective shows) for a holiday special.
Set to join Andy Cohen for what is sure to be a spectacular meeting of the minds is The Real Housewives of New York City's Ramona Singer and Bethenny Frankel, The Real Housewives of Atlanta star NeNe Leakes, The Real Housewives of Beverly Hills' Kyle Richards, Vicki Gunvalson from The Real Housewives of Orange County and The Real Housewives of New Jersey's Teresa Giudice.
Viewers know Kyle and Bethenny are pals, and Vicki and Ramona ran into each other recently on vacation, so we're going to be watching for sparks between all these ladies. NeNe and Bethenny both took time off of their shows, but Kyle, Vicki, Ramona and Teresa have been on their shows from their respective starts. The special is currently titled "O Come OG Faithful," playing off each woman's status as an "original gangster" of their show within the Real Housewives franchise.
"I'm getting you the Housewives Crossover of my dreams for the holidays this year AND I CANT WAIT!" Cohen told People in a statement. "I'm stunned, excited, and a little nervous about what might happen when I gather 6 OG's together on live TV!"
It'll be a Christmas miracle if these ladies don't throw shade at each other.
The special airs Thursday, Dec. 20 at 11 p.m. on Bravo.
(E! and Bravo are both part of the NBCUniversal family.)