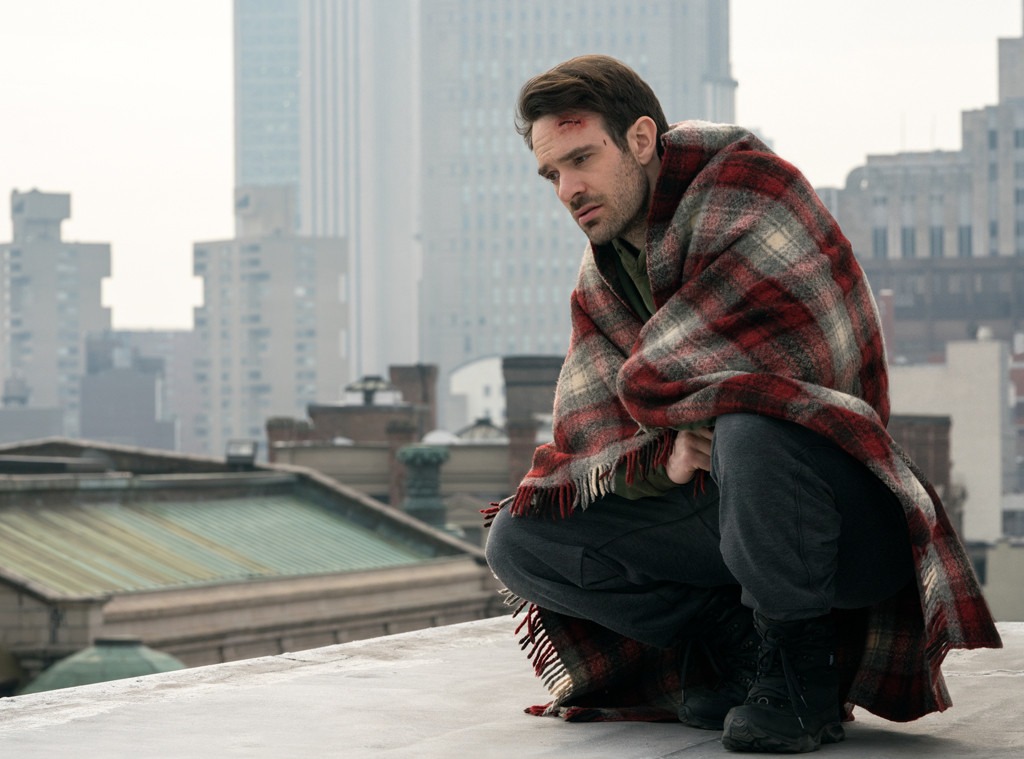 Netflix
Another one bites the dust. Weeks after Netflix pulled the plug on Marvel's Iron Fist and Marvel's Luke Cage, the streaming platform announced another, decidedly more popular, superhero show won't return: Daredevil.
Starring Charlie Cox as Matt Murdock/Daredevil, the blind lawyer who gained heightened senses following an accident as a child, the series was Netflix's first Marvel show. It helped launch the Marvel Cinematic Universe on TV. With its cancellation, Jessica Jones, which is currently in production on season three, and The Punisher are the only remaining Marvel shows on Netflix. Iron Fist (Finn Jones), Luke Cage (Mike Colter), Jessica Jones (Krysten Ritter) and Daredevil previously crossed over in The Defenders, a miniseries also starring Sigourney Weaver.
But this might not be the last you've seen of Daredevil. The official Twitter account for the show tweeted the below image, note "Justice never stops." And in a statement to Deadline announcing the cancellation, Netflix said the character will be seen again.
"Marvel's Daredevil will not return for a fourth season on Netflix. We are tremendously proud of the show's last and final season and although it's painful for the fans, we feel it best to close this chapter on a high note. We're thankful to our partners at Marvel, showrunner Erik Oleson, the show's writers, stellar crew and incredible cast including Charlie Cox as Daredevil himself, and we're grateful to the fans who have supported the show over the years. While the series on Netflix has ended, the three existing seasons will remain on the service for years to come, while the Daredevil character will live on in future projects for Marvel," Netflix said.
Will Daredevil appear in another Netflix series? Or does his future lie on Disney+, the new streaming network? And will the same fate befall Jessica Jones and The Punisher? Could all of Netflix's superheroes eventually make the jump to the new Disney service?
See the other shows Netflix has canceled in our handy guide.
Season three of Daredevil dropped October 19, 2018, and also starred Deborah Ann Woll, Elden Henson, Joanne Whalley, Jay Ali, Wilson Bethel, Stephen Rider and Vincent D'Onofrio.