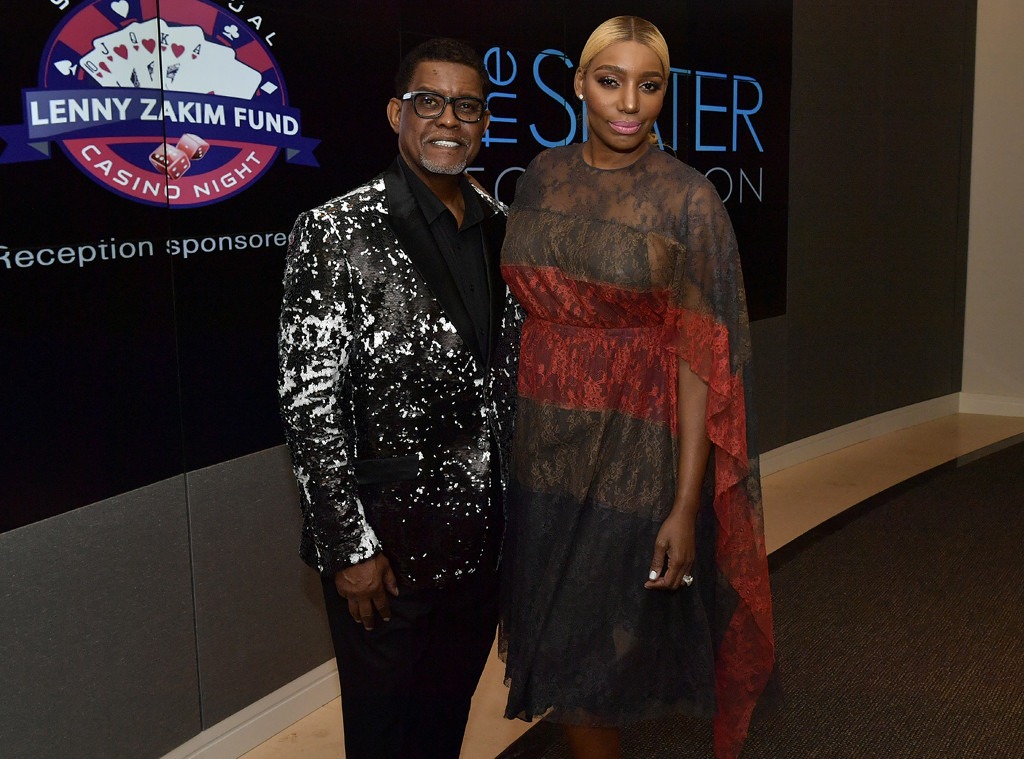 Paul Marotta/Getty Images for The Lenny Zakim Fund
There seems to be a bit of tension between NeNe Leakes and her husband Gregg Leakes.
On Thursday, The Real Housewives of Atlanta star's spouse took to Instagram to share an inspirational message. The post preached a number of important life lessons, including love those who practice kindness, forgive quickly and always think before acting out in anger.
In a since-deleted comment captured by The Shade Room, the reality star called out her husband, who is battling stage three colon cancer, and seemingly accused him of not following his own advice.
"Well u need to do everything you posted! Practice what you preach," she replied, later adding the following: "You need to pray for yourself! This mean, grouchy, evil stuff u pulling these days are NOT cool."
After a fellow follower called her a "cool piece of work" and noted the "tables can easily turn," NeNe clapped back.
"Chileeee shut up!" she wrote in response. "Gregg has done so much s--t. It didn't just start! While u commenting saying s--t to me, ask him what has he done! Oh, and by the way, Gregg isn't bed stricken and needing daily help! You got it twisted."
She also fired back at another follower after the social media user called her "so evil" and told her to "go to hell" in the comments section of another post.
"You don't know S--T about Gregg and NeNe Leakes and you have no idea what he has done!" she replied. "Ask him [a--hole]."
In addition, she took to Twitter to express her frustrations. 
"I would just think if I have or had cancer, I would see life so differently!" the Bravolebrity wrote. "Not being mean, grouchy and evil for no real reason! But that's me. Pray for me."
After another follower encouraged her to "stay strong" and "just breathe," NeNe replied, "Naw don't think I can do it." 
"I'm ALWAYS the bad guy," she later added, "so I'll take that. If you only knew."
NeNe revealed her husband's cancer battle in June and confirmed it was colon cancer during her show's season 11 premiere earlier this month.
"The day that Gregg told us Gregg has cancer, my life changed in that moment," she said on a recent episode of Watch What Happens Live With Andy Cohen. "You know, being a caretake is very hard. It's just been very difficult. I feel like that day I lost my husband—because he's not with me; we don't do the things that we normally do together. It changed our life. We're not even in the same bedroom." 
NeNe and her husband have a long history. They first married in 1997 but divorced in 2011. They then remarried in 2013.
(E! and Bravo are both part of NBCUniversal).