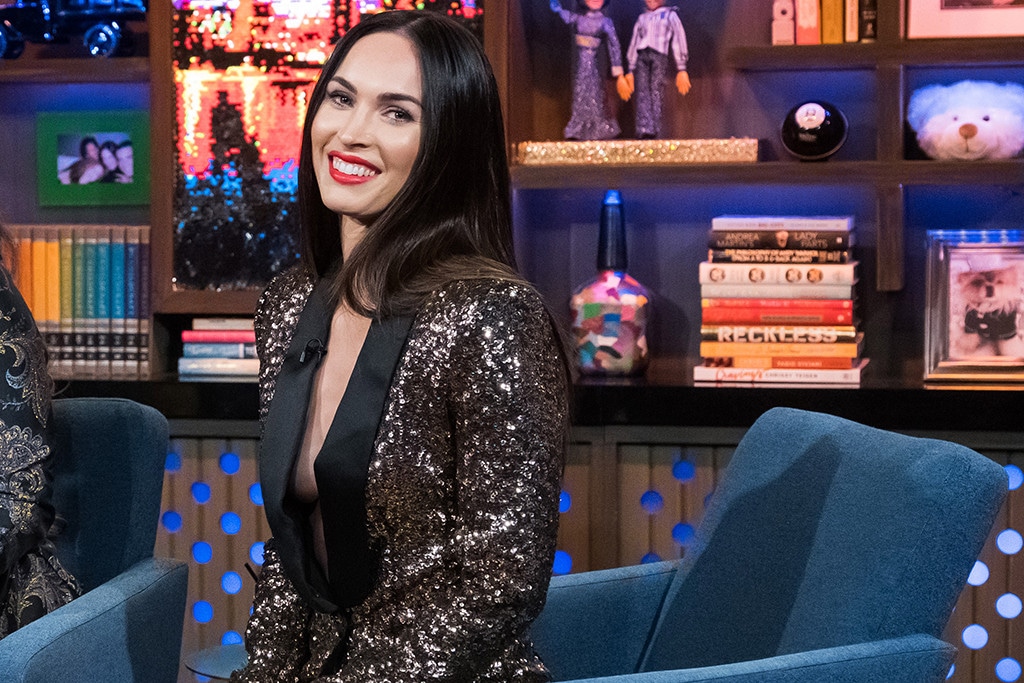 Charles Sykes/Bravo
Seven years ago, Shia LaBeouf supposedly nodded affirmatively after being asked if he and Megan Fox hooked up on the set of Transformers. "Look, you're on the set for six months, with someone who's rooting to be attracted to you, and you're rooting to be attracted to them. I never understood the separation of work and life in that situation," he told Details. "But the time I spent with Megan was our own thing, and I think you can see the chemistry onscreen."
Fox finally corroborated LaBeouf's account last night when she appeared on Bravo's Watch What Happens Live With Andy Cohen. "Um, I mean, I would confirm it was romantic. I love him," she said while playing Plead the Fifth. "I've never been really private about that. I love him."
Unfortunately, the 32-year-old actress didn't say more about their fling beyond that.
"So, it was like an on-set romance that didn't go anywhere afterwards?" Andy Cohen asked. Fellow guest Tyra Banks described it as a "show-mance," to which Fox smiled and said, "Sure."
In the same episode, a viewer called in to ask if Fox would ever return to the Transformers franchise now that she's fixed her relationship with director/producer Michael Bay. "Yeah, we made up. I would for a cameo or something like that. I think that franchise has probably moved so far into a different universe with different actors and stuff that that wouldn't make sense, but I'm not against it. I wanted to do Ninja Turtles; I was a huge fan of it. And at that point, Michael and I were really good," she said. "I get invited to his Christmas parties. We're BFFs!"
Fox also told Cohen she was the one who reached out to Bay to mend fences.
"I felt like, you know, I was young when a lot of that was happening. I was really self-righteous, and in my anger I thought I was right to speak the way that I spoke. As I got older, I understood regardless of whatever my issues were, they should always have remained private. You should never blast someone like that in public. And so, I reached out and I just said, 'I hope this movie does amazing. It will,'" the actress recalled. "And he wrote back and he was like...'Who is this?'"
(E! and Bravo are both members of the NBCUniversal family.)