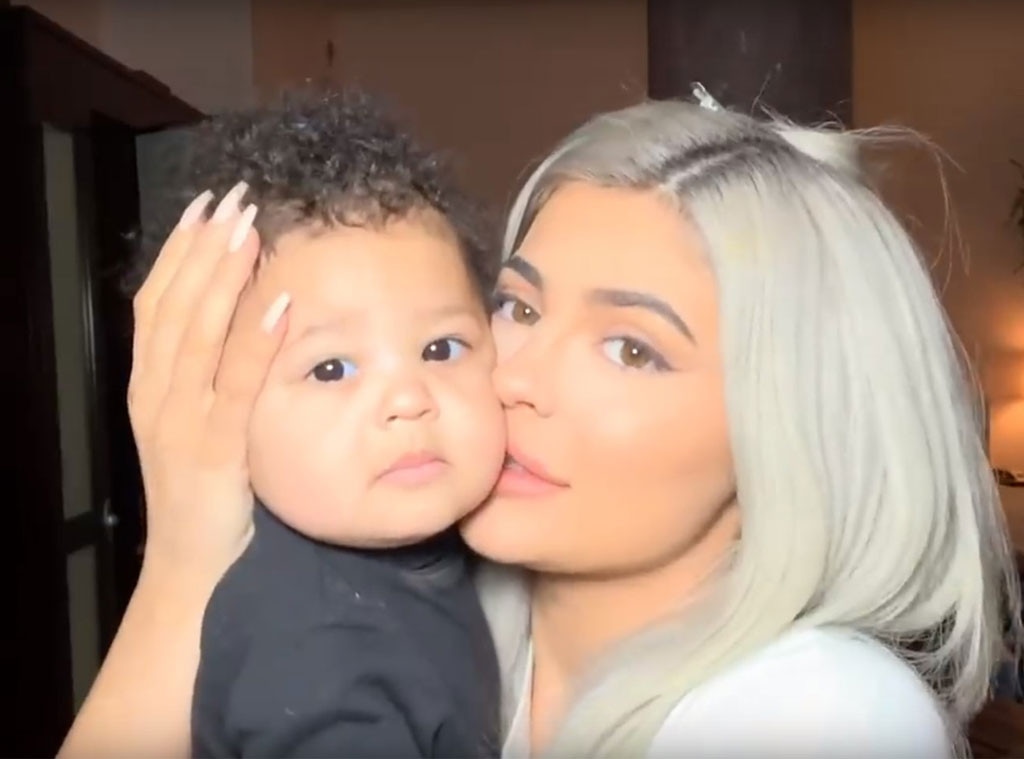 YouTube
Stormi Webster is living her best life.
In Kylie Jenner's newest vlog from the Astroworld tour, baby Stormi steals the show with her adorable backstage moments. 
Just before she and Kylie arrive at Travis Scott's show, the mother-daughter duo takes a car ride through New York City. Knowing that Stormi is a total Daddy's girl, the 21-year-old tells her, "We're going to see Dada!"
In response, Stormi excitedly giggles and shouts, "Dada," from her car seat.
When they arrive at the Madison Square Garden they head backstage to Stormi's personal dressing room, where Kylie says Stormi chills and watches her father perform until bedtime. Unfortunately, it's too loud for her to watch from the actual crowd, but by the looks of it, she probably has more fun playing with her toys inside the VIP room.
Stormi and Kylie have had the best tour experience since kicking off the Astroworld tour in Maryland in November. Travis gave his baby girl a sneak preview of the elaborate set up he has for the tour ahead of the opener, by giving her a look at the venue while she sat atop his shoulders.  
Travis has said that bringing his "wifey" and daughter on the tour with him has been a "life goal" of his since kicking off his career. "It's so hard, because I grew up in a different household where I never had a nanny or nothing like that—my parents were never on a tour—so being able to do that and figure it out at 26, it's like hard, but when you're going through it, it's like, 'Oh this is dope,'" he previously said in an interview.
Luckily, Kylie and Stormi have totally adapted to living life on the road. According to Kylie's most recent makeup tutorial, the 21-year-old has become a near expert at packing. The makeup mogul says the key to success is making sure everything is unpacked and hung in a timely fashion.
And while you'd think Stormi would be an easy baby to travel with, she has more luggage than one would expect! The 9-month-old even has her own room to sleep and play in.
It's safe to say Stormi has everyone wrapped around her little finger.
Keeping Up With the Kardashians returns this September, only on E!