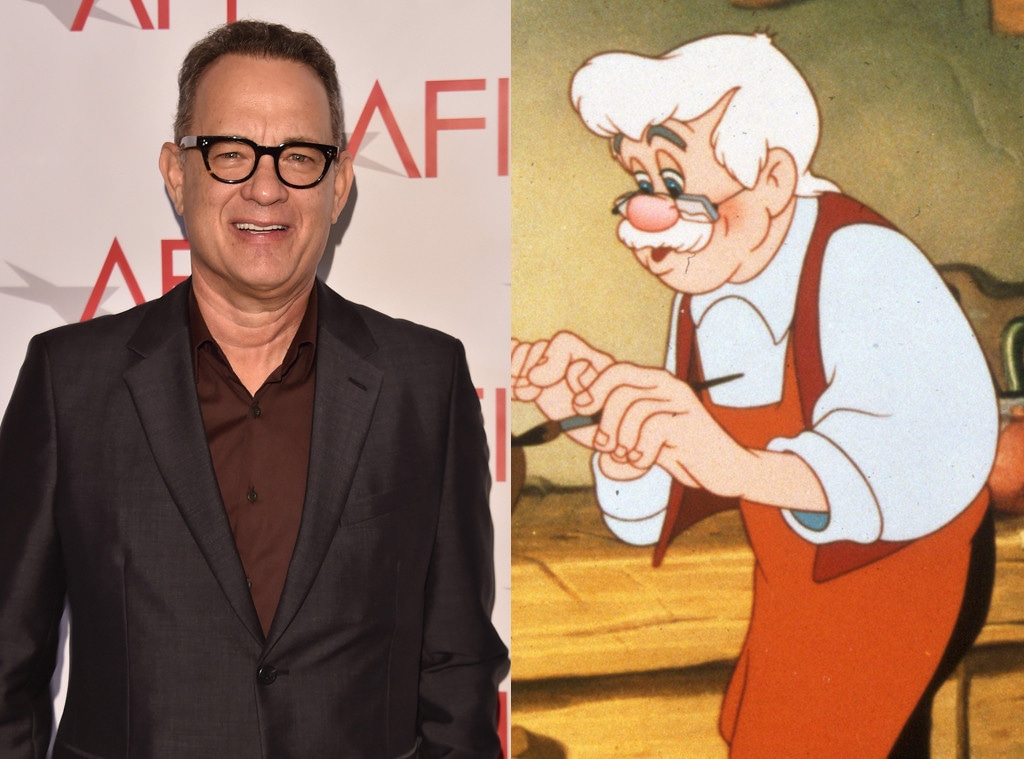 Alberto E. Rodriguez/Getty Images; Disney
Has Disney's live-action Pinocchio movie found its Geppetto?
While the casting news hasn't been officially announced, Tom Hanks E! News can confirm the actor is likely to play the woodcarver and creator of Pinocchio in the upcoming live-action adaptation.The film is set to be director by Paul King, who is also the filmmaker behind the Paddington movies.
Disney first released the film Pinocchio, which is based on the Carlo Collodi's children's book The Adventures of Pinocchio, in 1940. The movie was Disney's second animated feature film, following three years after Snow White and the Seven Dwarfs.
The character of Geppetto carves a wooden puppet named Pinocchio, who he wishes will become a real boy. Pinocchio is later brought to life by a blue fairy, who tells Pinocchio, "Prove yourself brave, truthful and unselfish, and someday you will be a real boy."
According to THR, the movie is looking to start production in May, which could conflict with Hanks' upcoming sci-fi project Bios.
Hanks has yet to comment on the casting reports.