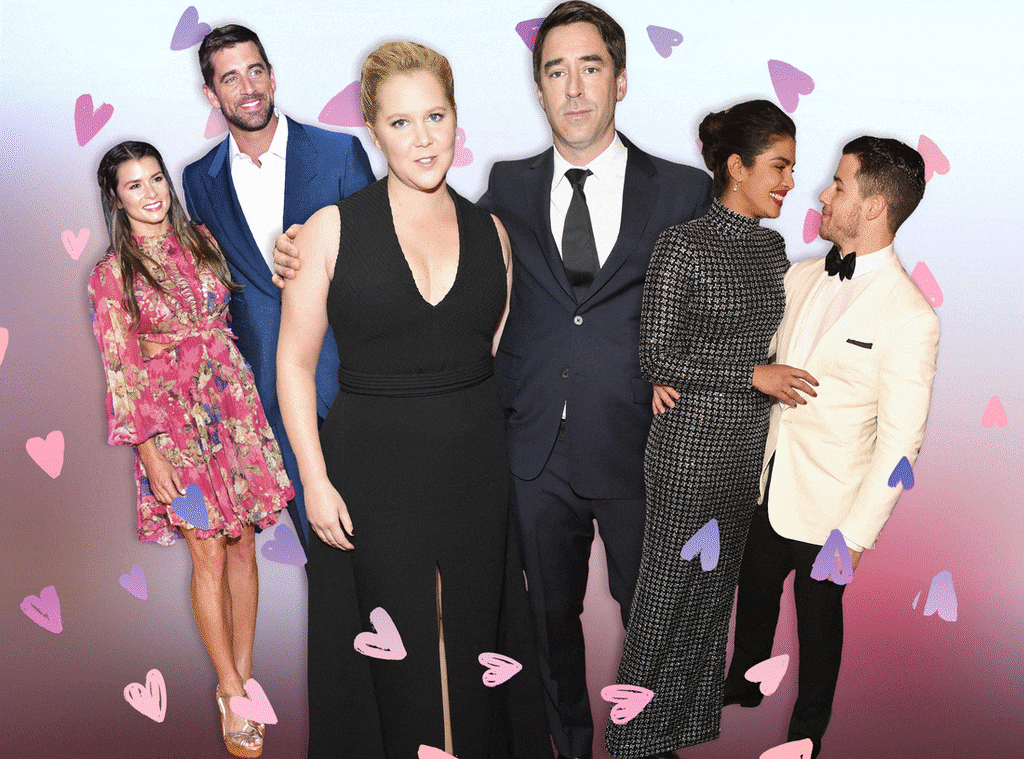 Getty Images; Melissa Herwitt/E! Illustration
The splits tend to take center stage. Generally speaking, they're more shocking, more disheartening and more likely to send fans scrambling wondering why, if their favorite celebrity couple couldn't make it work, there was a reason to keep believing in this thing called love. 
And, yet, 2018 gave us plenty of reasons to celebrate. There were a few couplings that came and went so fast they could be categorized as both one of the year's most celebrated romances and one of the breakups we might still be mourning once the ball drops. (Oh, Pete Davidson and Ariana Grande, we hardly knew ye.)
But there were also reunions aplenty—some time apart did Orlando Bloom and Katy Perry some good, The Weeknd and Bella Hadid, too, with both on-again pairs officially on ring watch—and a few so sweet pairings that made the collective public stop and cheer.
Who isn't happy that Jennifer Garner is taking another stab at romance? Or that Michelle Williams found a love that made her want to rush down the aisle of their small Adirondacks ceremony? 
With the Hollywood set it can be hard to maintain a firm grasp on who is seeing whom, who is super over their once-hot fling and what secret A-list pairing has secretly been meeting up for covert nights in, but we're going to go ahead and call 2018 a success in terms of love matches. 
Look back on the bonds that were formed in the last 12 months and you'll forget all about the fact that Jenna Dewan and Channing Tatum are among the once-beloved duos ringing in the new year just as dear friends.