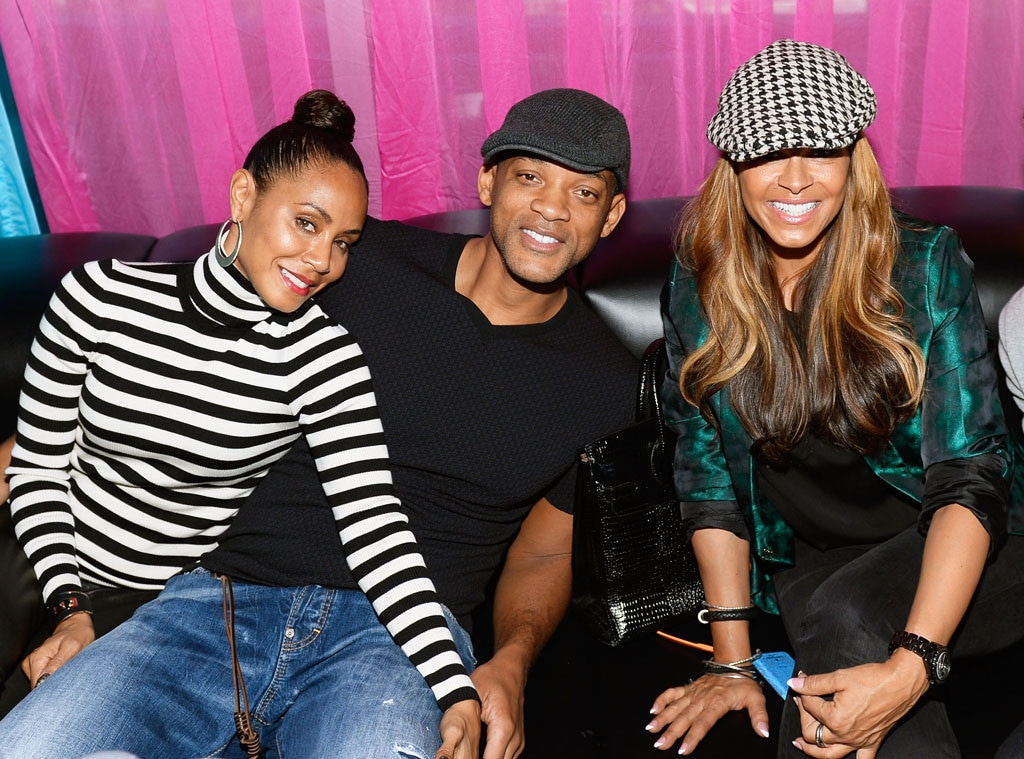 Bryan Steffy/WireImage
Jada Pinkett Smith has nothing but love for Will Smith's ex-wife.
Over the years, the Hollywood actress has been spotted with Sheree Fletcher at family birthday celebrations and even in Instagram selfies.
But for some looking from the outside in, they may wonder how Jada got to such a great place with Will's first wife.
In new video from her Red Table Talk Facebook Watch series, Jada sheds some light on how she built such a good relationship.
"One of the coping mechanisms for me was Sheree. She gifted me. She really did, she gifted me and I treated her, I started to put that into my psychology — 'She's not an enemy,'" Jada explained to guests Adrienne Banfield-Jones and psychotherapist Stacey Kaiser. "She did me a favor, but then on top of that I had to go on to a deeper psychology of 'She's Trey's mother' as my relationship with Trey deepened."
Will and Sheree welcomed Trey Smith during their marriage that lasted from 1992 to 1995. Will and Jada would get married in 1997.
"There are steps. I had to develop my relationship with Trey. So as I developed my relationship with Trey and got a deep love for Trey, then it became about [something bigger]. Because at first, it's a good idea [to get along with your spouse's ex], but that's not the thing that always holds you," Jada continued. "Until that relationship really develops and you really start to see the importance and you really have a care for that child and that does become your primary [concern], but I've had to go through many different stages of getting to good places."
"It's a process," she continued. "It's very difficult coming into a dynamic like that and it doesn't stop."
Back in May, Jada sat down with Sheree for a candid discussion about family and relationships. As it turns out, their relationship didn't exactly start on the right foot.
"The beginning between us was rough," Jada shared in the episode focused on motherhood. "Here's the one thing I will say in hindsight, because I did not understand marriage, I didn't understand divorce, I will say that I probably should've fell back."
"I would've fell back because I feel like when Will and I first started dating, you know, I had this thing in my mind, I was like, 'Oh OK, well you did that and that's done,'" she continued. "See that's where I was wrong. Now being a married woman, and if Will and I were to get divorced now, my God!"