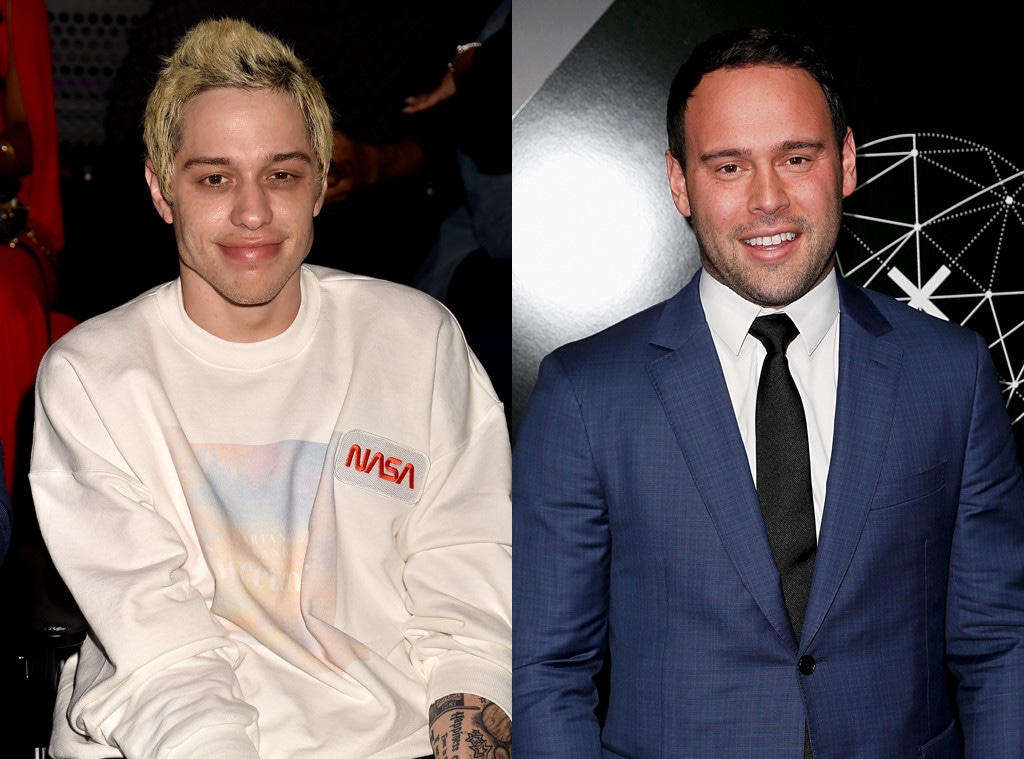 Jeff Kravitz/FilmMagic, Dominik Bindl/Getty Images
It looks like there's no bad blood between Ariana Grande's team and her ex Pete Davidson.
The singer's manager, Scooter Braun, came to the Saturday Night Live star's defense on Wednesday after social media trolls shaded her former fiancé on Instagram.
It all started when Davidson shared his first post since his brief hiatus. While some followers warmly welcomed him back to the platform, others took a few digs. 
"Ur cancelled tysm for breaking with Ariana bc she's doing much better BYE," one hater wrote.
"Thank u, next," wrote another, quoting Grande's latest hit.
 Having had enough, Braun then jumped in to put an end to the shade.
"Stop the bulls--t," he clapped back at the first user. "It is nothing like that and Pete is a good dude. No one has hate for this guy and he is a stand up guy. Show respect because trust me everyone on this side knows he deserves it and wishes him well."
Grande and Davidson called off their engagement in October, and it looks like both parties are ready to move on. After all, Grande revealed she's "so f--kin' grateful" for her exes in her new hit "Thank U, Next" and Davidson spoke highly of Grande upon addressing the split on SNL.
"She's a wonderful, strong person, and I genuinely wish her all the happiness in the world," he said.
See? No shade.