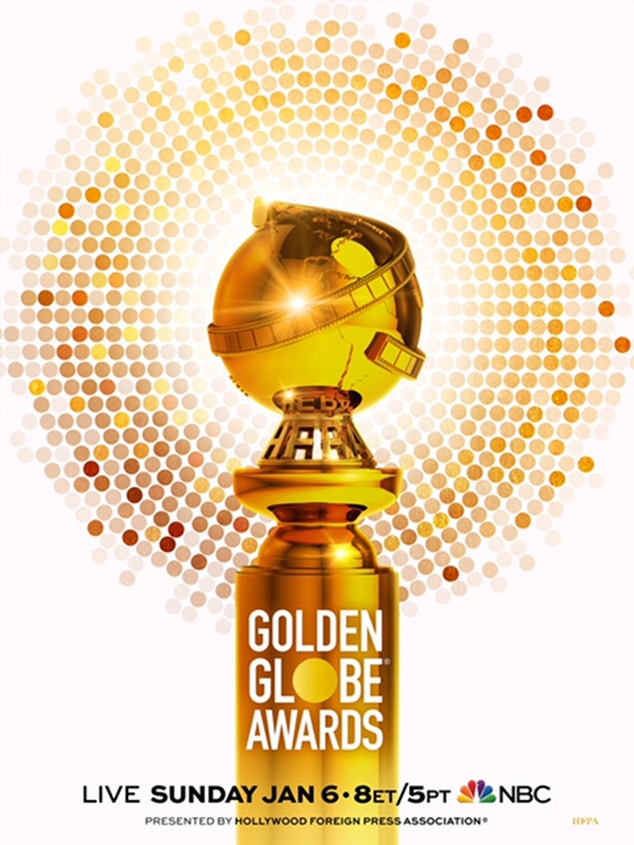 Hollywood Foreign Press Association
The Golden Globe Award trophy has been redesigned, just in time for the upcoming 76th annual Golden Globes.
Spoiler alert: It still contains a globe.
Previously, the Golden Globe itself, made of zinc metal and electroplated with real gold, rested on a square marble body and base. The new award's base is round, the globe is still gold-plated zinc and the rest of the trophy is made of brass and bronze, the Hollywood Foreign Press Association clarified on Thursday.
An illustration of the new Golden Globe appears on the official poster for the 2019 ceremony, which was released on Thursday.
The previous models were 10.75 inches tall and 3.5 inches wide and weighed 5.5 pounds. The new models are larger and heavier—they are 11.5 inches tall and 3.75 wide and weigh 7.8 pounds.
Since 2009, the Golden Globe Awards were produced by New York trophy designer and manufacturer Society Awards and their unit price was about $800, according to MarketWatch.
The 2019 Golden Globes ceremony will air live on NBC on Sunday, January 6, 2019 at 5 p.m. PT / 8 p.m. ET.