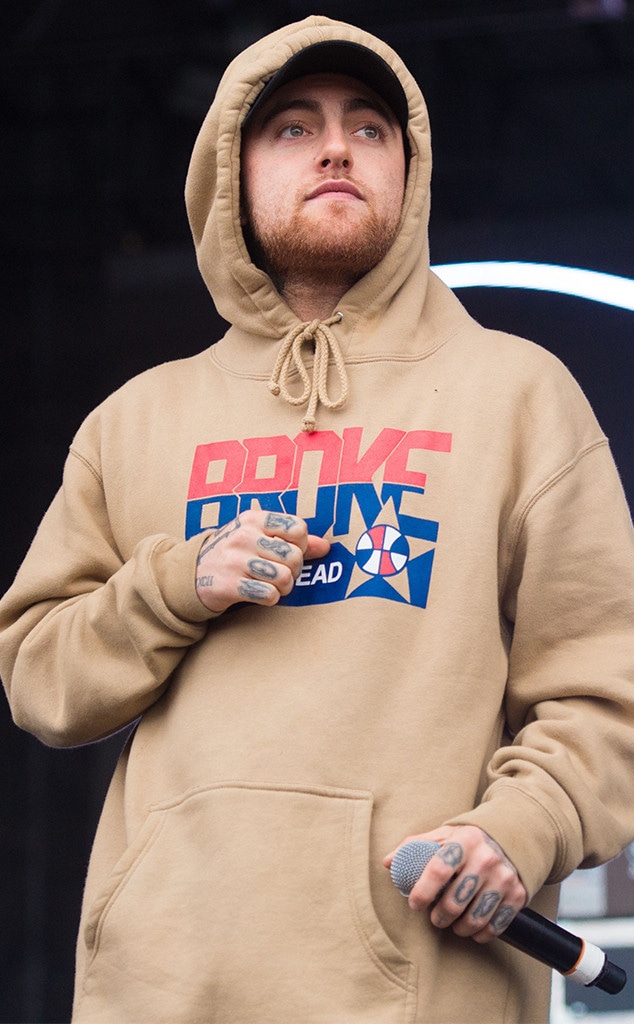 Scott Roth/Invision/AP/REX/Shutterstock
It's been nearly three months since Mac Miller's tragic death. 
On Wednesday, fans uncovered a new aspect of the late rapper's private life—he had a secret Instagram account. By posting to the account @cloudywithachanceofawesome69 and posing as a man named "Lars," the recording artist was able to fly under the radar. In July 2017, Miller's alter-ego revealed he had garnered 50 followers—a drastic difference from the millions of followers he had obtained in his official @macmiller account.
So what kind of content did the star post to the account? Most of the videos and images centered on the topic of vaping. 
This wasn't the first time Miller had used an alias during his lifetime. Over the course of his career, he also released music under the pseudonyms Delusional Thomas, Larry Fisherman and Larry Lovestein. 
This also wasn't the only flashback fans received this week. Spotify also recently released two tracks Miller had recorded before he died.
Miller died in September at the age of 26. The Los Angeles County Department of Medical Examiner later confirmed he had died from mixed drug toxicity.
Earlier this month, several artists—including Travis Scott, John Mayer, SZA and Chance the Rapper—honored the late star with a celebration of life concert.