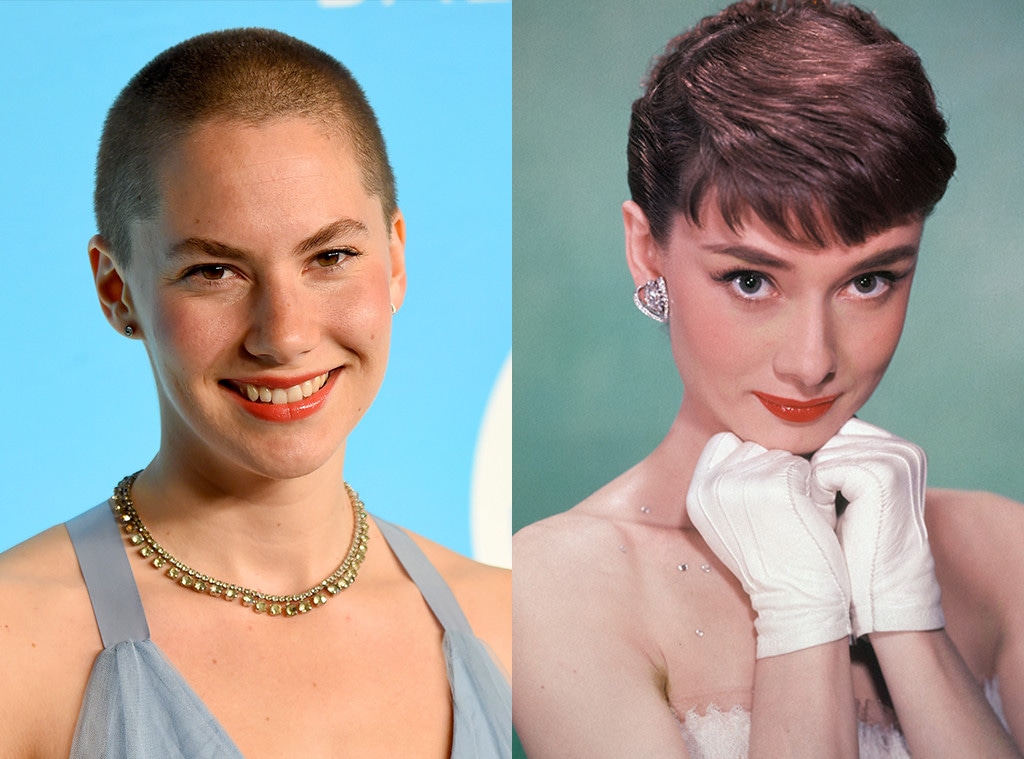 Getty Images
Emma Kathleen Hepburn Ferrer paid homage to her grandmother Audrey Hepburn at the UNICEF Snowflake Ball in New York on Tuesday.
Ferrer arrived on the red carpet at Cipriani Wall Street looking like a vision in baby blue as she donned a floor-length tulle dress and silver shoes. Her hair was cut short, much like the style that Hepburn wore for some time.
The 24-year-old, however, is much more than just the granddaughter of a timeless movie star. Ferrer has been involved in UNICEF for many years and told InStyle, "Since I could pronounce words, I've known what UNICEF was."
The Breakfast and Tiffany's star became a UNICEF Ambassador and, according to UNICEF's site, made a number of trips around the world on behalf of the organization. Hepburn traveled to Turkey, Venezuela, Ethiopia, Ecuador, Somalia and other countries during her tenure as an ambassador. 
"I can testify to what UNICEF means to children, because I was among those who received food and medical relief right after World War II. I have a long-lasting gratitude and trust for what UNICEF does," she said in 1989.
Ferrer opened up about what her involvement with UNICEF means to her and how she feels a deeper connection to her family from it. "I used to struggle a lot with people wondering whether I looked like her or dressed like her, and it's been really cool to just wake up and be like this is the message that I want to carry forward," she told InStyle, "This is the work that I know she'd be proud of me doing. So I can do that and at the same time follow my own path."
Ferrer said she enjoys it because it allows her to "choose the way I want to carry on her legacy."
The 24-year-old model channeled her grandmother back in 2014 when she posed on the cover of Harper's Bazaar. It was a generational event for both the cover star and photographers. Richard Avedon's grandson, Michael Avedon, shot Ferrer's cover image. Hepburn was Richard's muse back in the day and he photographed many of her most famous images.