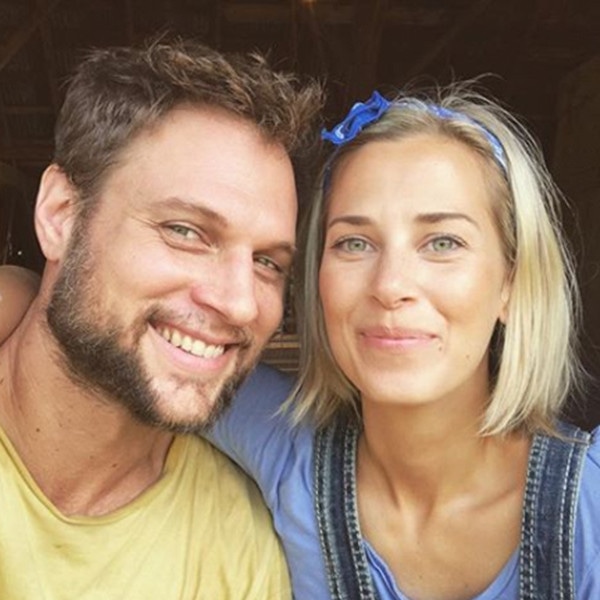 Instagram
When you know, you know!
Jonathan Scott's ex-girlfriend Jacinta Kuznetsov is off the market after revealing on Instagram that she is engaged to Will Allen.
"Thank you for your friendship for six years, my love. I am grateful we figured it all out," she wrote on Instagram with a collage of photos. "And thank you for asking me to be your bff forever #yesyesyes."
The pair, who helped create Stonedale Weddings & Events, appears to have gotten engaged at Lighthouse Park where Will posted from earlier in the month.
"I've never felt so courageous in my life and I'm so happy and excited to spend my life with the strongest woman I've ever known," he shared on Instagram.
Fans first met Jacinta when she dated HGTV star Jonathan Scott for close to two years. They would announce their split in April 2018 and assure fans there was no drama.
"When I met Jacinta in the fall of 2015, I met somebody kind and courageous and a champion for human/animal rights. We grew to respect each other fiercely and know that will remain unchanged for the rest of our lives," Jonathan shared on Instagram. "Sometimes life takes you on unexpected paths and those paths aren't always in the same direction. There's no drama or negativity; no jealousy or hate. Not even sadness or sorrow."
Jacinta would add in a separate post, "An abundance of love for J has been a beautiful and rewarding time of my life. However, life is funny and sometimes chapters change and this one has. We have deep love and respect for one another but have gone separate ways."
After the news was announced, Jonathan told  Us Weekly that he wishes his ex "the very best always." 
As for Jacinta and Will's wedding planning, one thing appears to already be set in stone. For these two, there's no need to worry about wedding venues.
"The barn will be hosting its owners own wedding," Stonedale Farm's account read.
Congratulations to the happy pair.