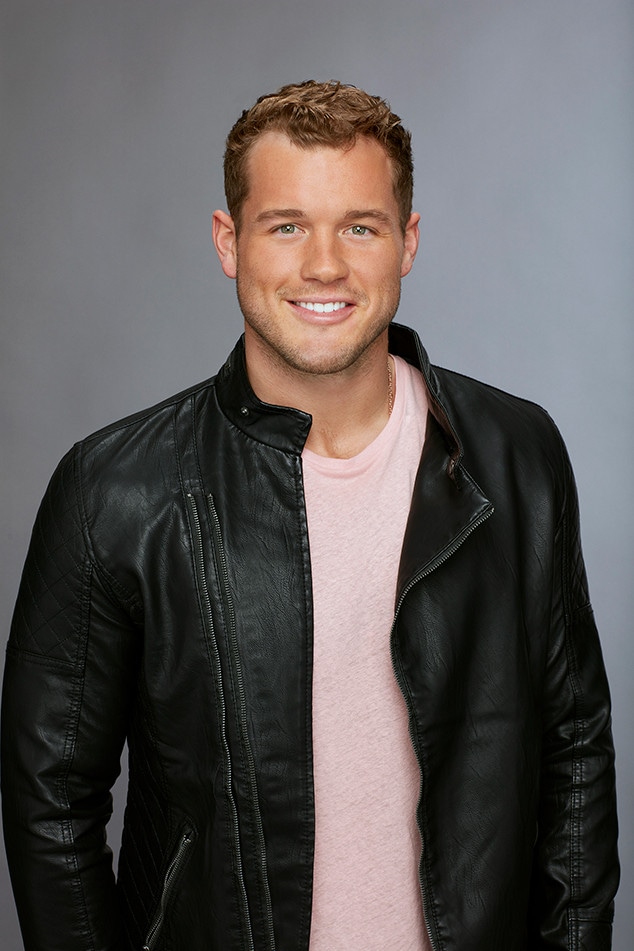 Craig Sjodin/ABC
Colton Underwood may not be a virgin anymore!
The Bachelor star joked that his new girlfriend might have a bun in the oven in a photo shared on Tuesday night. In the funny picture, Colton poses with a "mystery lady", who has been hidden by an over-sized emoji of a pregnant woman, while at a Denver Nuggets game. He captioned the pic: "Date night success."
Immediately after sharing the tweet, Underwood's followers began speculating about who the lucky lady might be. In response he told the loyal Bachelor Nation fans, "You guys read in to things wayyyy too much... can't a guy just take his pregnant gal out on a date without speculation on his virginity?"
However, one super sleuth follower realized that the 26-year-old was messing with them. Turns out, the hidden figure is in fact former Bachelor contestant Blake Horstmann. On Blake's Instagram Story, he joked, "Sorry to disappoint you America, but i'm @coltonunderwood's plus one."
While some people were disappointed there was no tea, others were delighted to see how funny Colton can be. "I've always been this way. You just see me crying or kissing on TV," the 26-year-old said, alluding to the dramatic nature of the reality show.
Hopefully this time around there will be less tears and more laughter when season 23 of the Bachelor  premieres on Jan. 7, 2019. 
And Colton is very excited to finally meet his match on the hit show, after coming away from the franchise solo in two different seasons.
Although, apparently, the experience made for one awkward Thanksgiving dinner this year. The former college athlete joked on Twitter, "If you thought you had it bad trying to dodge relationship questions over Thanksgiving with the family.... imagine explaining to grandma that you dated 30 women and it will air on TV this January." Yikes!