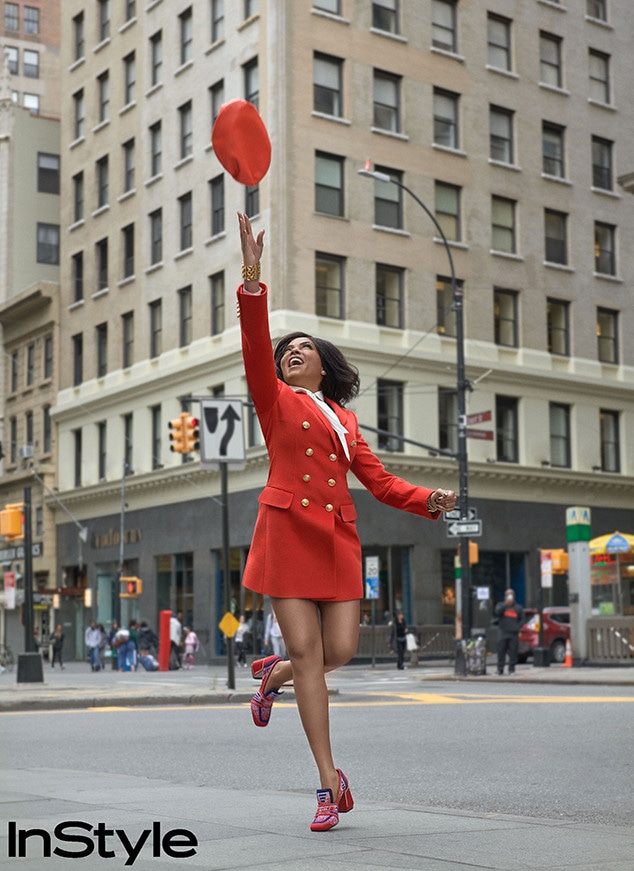 Robbie Fimmano / InStyle
Don't underestimate the power of Cookie Lyon.
There's no debate that Taraji P. Henson has earned her spot in Hollywood. Whether appearing in Hidden Figures or The Curious Case of Benjamin Button, the actress has consistently received rave reviews for her roles.
But Taraji never had a movie studio bring her overseas to do press. That is until her role in Empire exploded.  
"Hollywood executives would tell me that I don't have fans all the way over there. I said, 'You're lying because they can reach me any time. I'm a finger tap away, and they let me know every day.' Then we go to Paris [to promote Empire], and it's standing room only in a room with 1,500 seats," she shared in the January issue of InStyle. "I cried. If you believe what people tell you…you can't let people tell you s--t."
One topic being discussed more than ever is the power of representation in Hollywood. According to Taraji, she isn't sure why those in charge don't realize the opportunities that come with including a diverse group on screen.
"Here's the deal: When you talk about money, don't you want to make money? I want every walk of life [in my films]. If I could put an alien in, I would," she explained to the publication. "I want their money too. Come on, it's what the world looks like. That's what people want to see, representation. That's all. You can make money doing it. It's a no-brainer."
Looking ahead, Taraji has a full plate of projects including her work with the Boris Lawrence Henson Foundation. The organization named after her beloved father encourages African-Americans with mental-health issues to seek the help they need.
She also has a new mindset when she navigates the crazy town that is Hollywood.
"The older I get, I want to work smarter, not harder," she shared with the publication. "DC, Marvel, you all can call me!"
InStyle's new issue with Taraji hits newsstands everywhere on December 7.