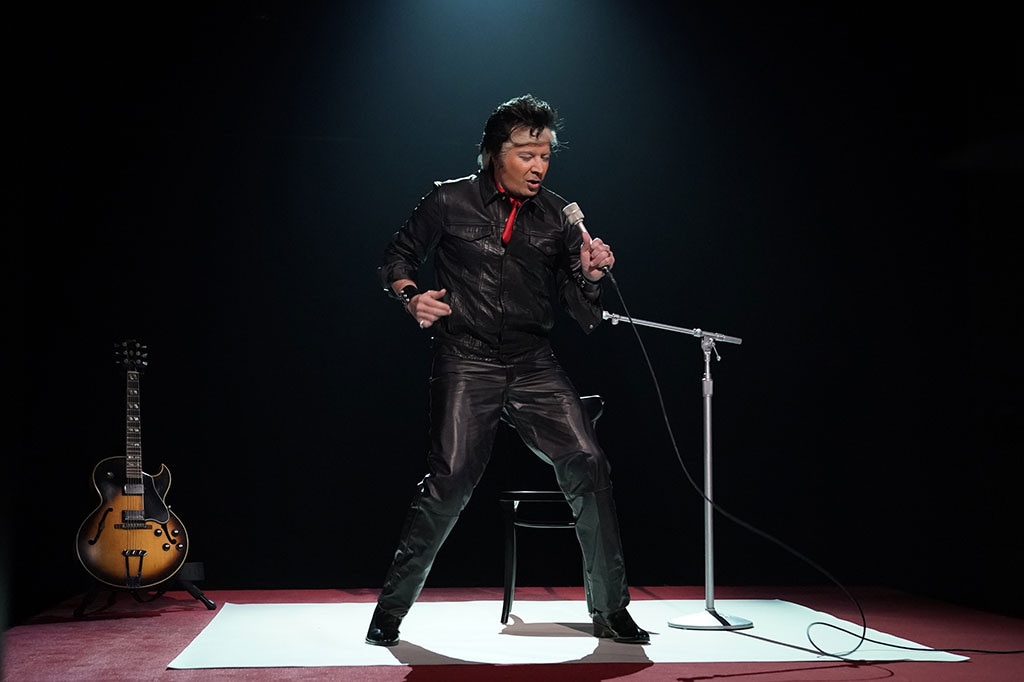 Andrew Lipovsky/NBC
We're all shook up over this one-of-a-kind Donald Trump impression. 
On Tuesday's The Tonight Show, host Jimmy Fallon channeled the current commander-in-chief in a new light—or shall we say under a spotlight. He transformed into the president and then gave his impression a twist by turning Trump into an Elvis Presley impersonator—yes, two wigs were involved. 
"Thank you ladies and gentlemen—it's great being here in Memphis and I gotta tell you a lot of people have been saying I look like Elvis," Fallon quipped in character. 
Soon, he was belting out a revamped version of the King of Rock and Roll's classic hit, "Jailhouse Rock," inspired by Trump and his staff's tumultuous White House run thus far. 
"Everybody with the White House job was dancing to the jailhouse rock," the chorus rang. 
There was no shortage of name drops in verses like, "Robert Mueller said the Russians fixed my votes. Manafort was caught lying under oath."
However, the standout line would have to be: "I'm a hunk of burning love for Vladdy Putin."
As Fallon's Donald Presley character concluded his performance, "Thank me very much."
Check out Fallon's full performance above!
(E! and NBC are both part of the NBCUniversal family.)