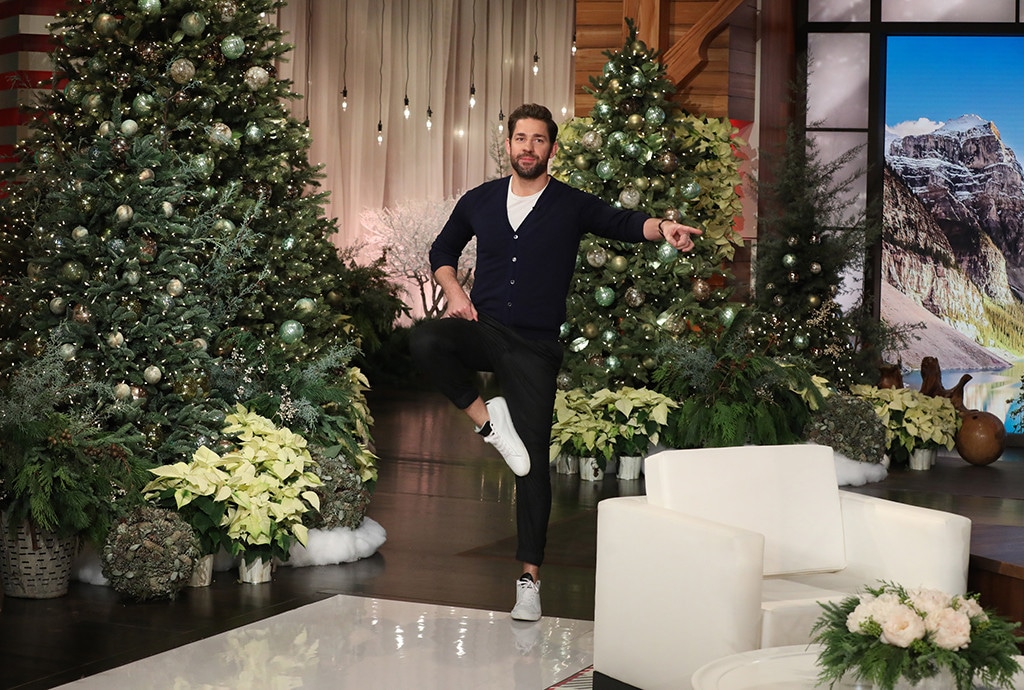 Michael Rozman/Warner Bros.
Devil Wears Prada superfan John Krasinski has a new favorite Emily Blunt movie.
The 39-year-old actor is known to cry when he sees his 35-year-old wife in her element (as he did when he heard her sing in 2014's Into the Woods). But Krasinski took things to a new level when he recently saw her perform in Walt Disney's Mary Poppins Returns (in theaters Dec. 19).
"We just screened it for my family over the holidays," Krasinski shared on The Ellen DeGeneres Show Wednesday. "I tried to prepare [my daughters] for how emotional it is. The first time I ever saw it, they gave you a tissue box in the screening room. I was like, 'Oh that's very nice. I don't have a cold.' And they started screening the movie and 25 minutes into it, I stood up and went to the back of the room. And Emily said, 'Do you not like it? I've never seen this happen.'"
Overcome with emotion, the director of A Quiet Place went into a panic.
"I was pushing through all the bagels and muffins that were in the back looking for napkins. I was like, 'I need anything to stop this crying!' I was crying so much! I blew through the tissue box in 20 minutes. I had to go to the napkins, and then when I ran out of the napkins, it was all sweater," the actor continued. "Just a lot of [wiping my eyes and saying], 'Oh, it's so beautiful!'"
It's easy to understand why seeing his wife taking on a role made famous by Julie Andrews 54 years ago made Krasinski emotional. "It's honestly one of the most beautiful films," the actor told Ellen DeGeneres. "I think it's exactly what everybody needs for the holidays. It's pure joy!"