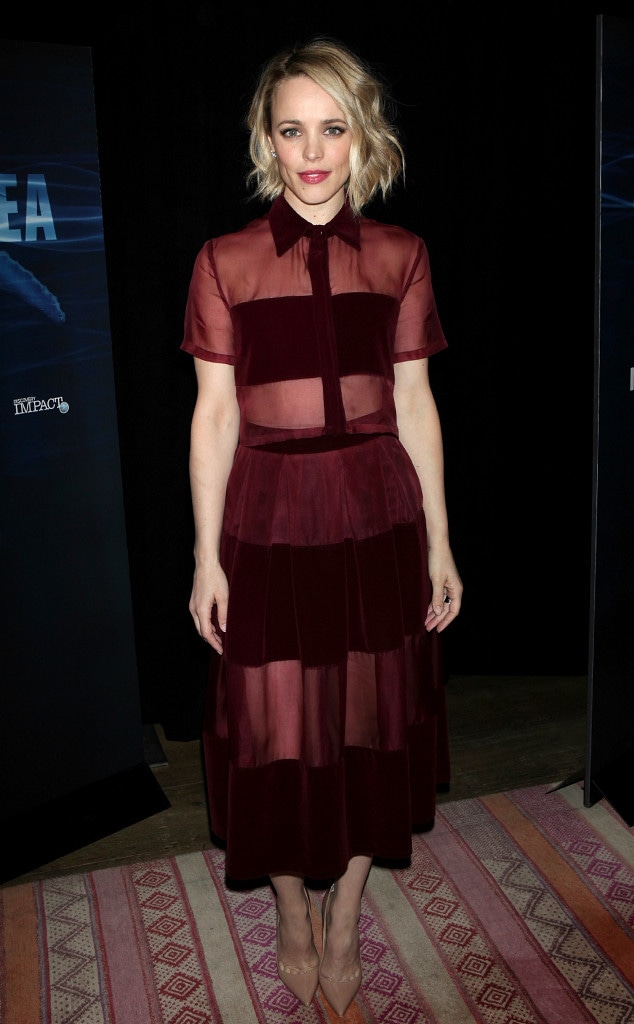 MediaPunch / AKM-GSI
Rachel McAdams is not like a regular mom, she's a cool mom. 
The Notebook star welcomed a baby boy in April and in the months following becoming a mother, she has realized it's the best role she's ever played. "It's the greatest thing that's ever happened to me, hands down," the 40-year-old recently told the Sunday Times.
And while she devoted almost half of her life to being an actress, she was more than happy to put down the scripts for a short time in exchange for diapers and bottles. "[People say] your life is not your own any more," McAdams explained. "But I had 39 years of me, I was sick of me, I was so happy to put the focus on some other person. I waited a long time [for motherhood]."
For her, it was just a matter of waiting until the "right time" came around. Or, more accurately, the right man walked into her life. And much to the dismay of Notebook fanatics, Ryan Gosling didn't quite fit the mold. Instead, she found her match with screenwriter Jamie Linden. 
They live a "gypsy life" with their son in Los Angeles, Calif., although they somehow manage to avoid the ever-present flashing lights of the paparazzi's cameras. As a protective mother, Rachel strives to maintain the utmost privacy for their son, going so far as keeping his name a secret from the public. She explained, "I want to keep his life private, even if mine isn't."
Christopher Polk/Getty Images
But she did reveal some minor details of her life at home. Like how she hasn't fallen victim to the endless scrolling on social media, and how her makeup artist sister does her glam.
She also revealed that they keep television to a minimum in their home because of their desire to lessen her son's exposure to screens. As an actress you would think she'd miss watching television, but she is more than happy to shut off the TV in favor of spending time with her baby. "I'm having more fun being a mum than I've ever had. Everything about it is interesting and exciting and inspiring to me. Even the tough days — there's something delightful about them," the Disobedience star gushed.
That's so fetch!