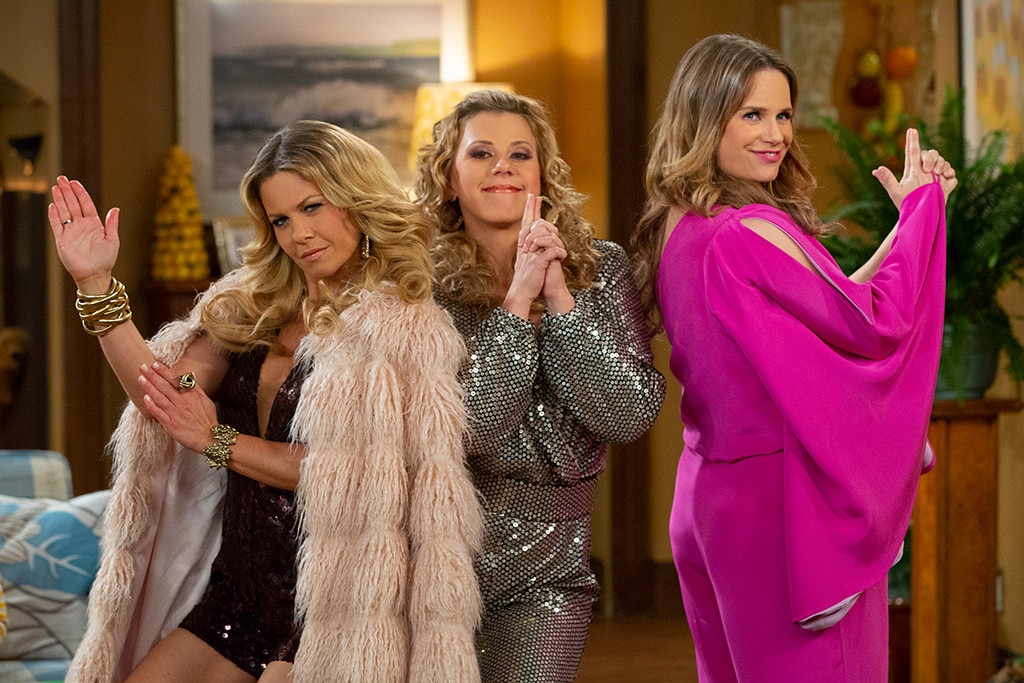 Netflix
The Tanners are back once again, and while there's a baby on the way and many shenanigans to be had, we gotta say we're mostly here for DJ (Candace Cameron Bure) and Steve(Scott Weinger). 
Based on the new trailer for season four, the iconic couple from Full House is back on for real now, and it's all our early 90s hearts have ever wanted. 
"We've been waiting 25 years. We owe it to ourselves once and for all just to see how we are as a couple," Steve says early on in the trailer. Stephanie (Jodie Sweetin) calls them "America's couple," and then as they head out on a date, she yells "Have a good time! You have to!" 
Clearly, the rest of the fam is in agreement with us that this couple has to stick around this time. 
The trailer has a lot more than just DJ and Steve. There's a musical number, Kimmy's (Andrea Barber) very pregnant with Stephanie's (Jodie Sweetin) baby, and John Stamos (with a guitar), Bob Saget, Dave Coulier (dressed as Santa), and Lori Loughlin are all there too, still hanging out on and around that extremely small couch. Plus, DJ appears to be competing in a budget version of American Ninja Warrior, and preggo Kimmy is floss dancing, naturally. 
Watch the trailer below, and try your best to keep that theme song from getting stuck in your head. 
Fuller House season four debuts Friday, December 14 on Netflix.