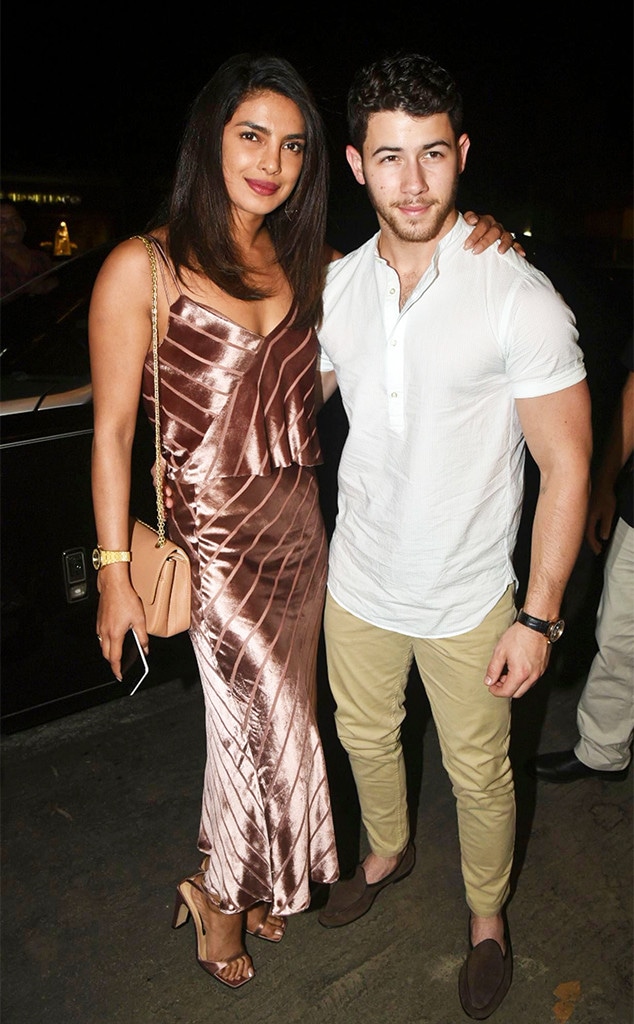 AP/Shutterstock
Priyanka Chopra and Nick Jonas' whirlwind romance is about to reach a new chapter: marriage!
The star-studded couple, who got engaged just four short months ago, are ready to tie the knot in just a few days. With their vows reportedly slated for the end of this week, the Bollywood beauty and pop crooner will soon officially kick off a life together as husband and wife. 
It wasn't that long ago that the two showed up to the 2017 Met Gala together, sparking the first flurry of rumors that they were more than friends, though Chopra coyly brushed the claims off. 
"We were both wearing Ralph Lauren and we decided to go together because it was fun," she told a prying Jimmy Kimmel at the time. 
But, as her future husband later revealed, they connected first over text through a mutual friend and chatted for six months before meeting for the first time in person. Then, as friends, they attended the gala last year. 
"People would ask us both in sort of interview setting and private, 'Are you guys seeing each other?' and the answer was no and people thought we were being coy and so did we until we cut to now we're engaged, so the story sort of wrote itself," Jonas told Jimmy Fallon in September. 
By April, they "just knew it was right and jumped right in." In other words, they fell in love. 
Ahead of their big day, relive their sweet romance in pictures in E!'s gallery below: