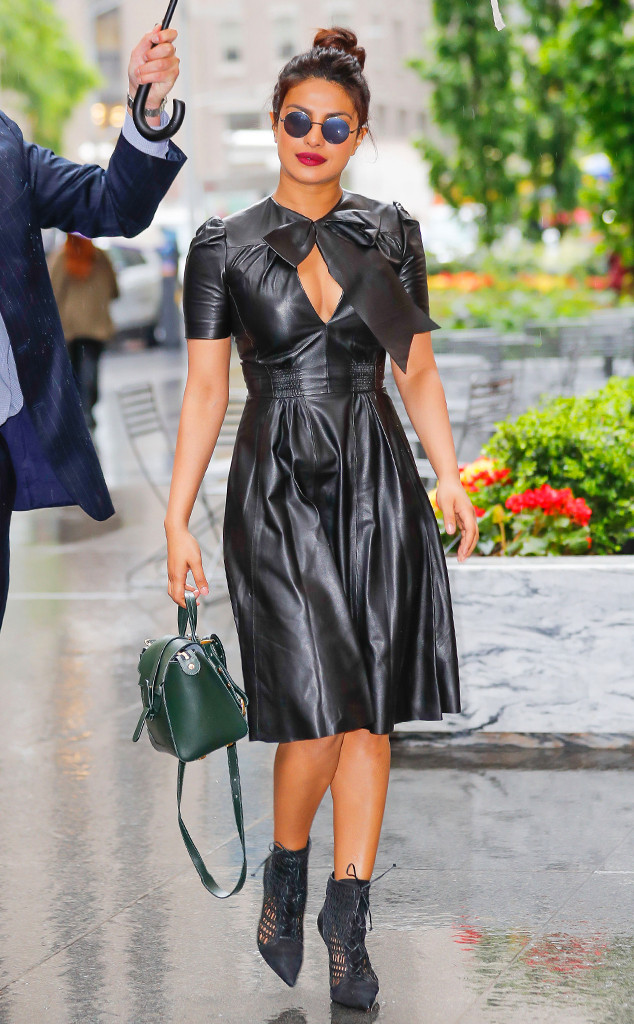 Gotham/GC Images
Fashion brands are turning the tide, demonstrating that you don't have to give up style to do good in the world.
In honor of Giving Tuesday, an e-commerce holiday that encourages fashion and beauty brands to give a portion of their proceeds to charity, we're celebrating the companies that are doing good, today and every day. These brands have built innovative, alternative business models in order to combat our world's ills—poverty, gender inequity and bullying, for example—and offer products that allow consumers to look good on the outside and feel good on the inside.
Promoting sustainable and socially conscious practices, celebrities are happy to support these businesses. From necklaces that decrease homelessness to fair trade marketplaces, Hollywood stars are sporting products that give back. For example, purchasing Priyanka Chopra's purse today (as seen here) will result in a donation to Baby2Baby, a nonprofit that provides low-income children with diapers, clothing and other necessities.