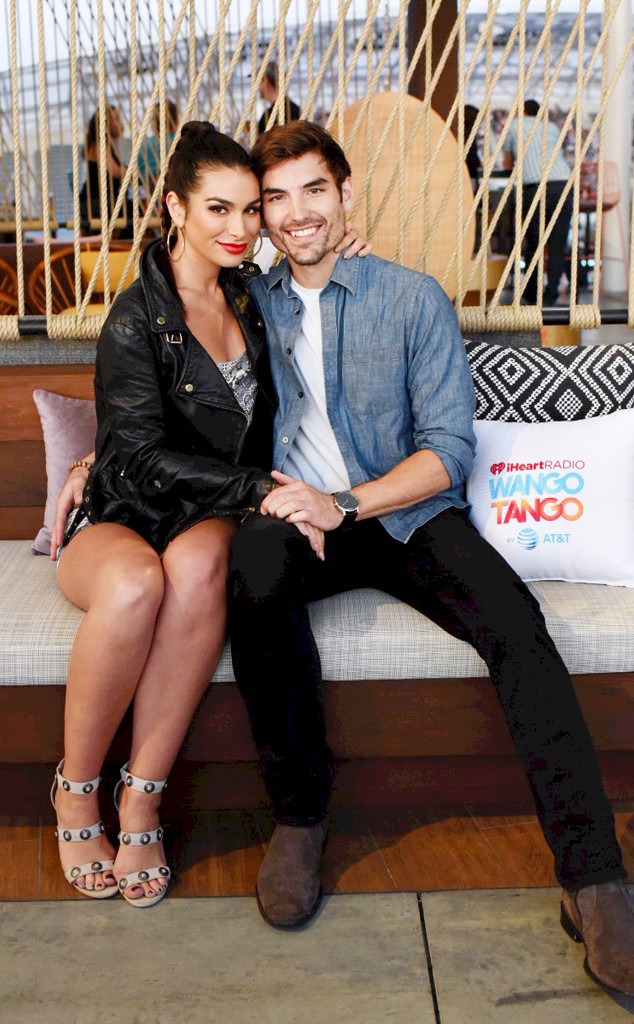 Amy Plumb for iHeartRadio
Ashley Iaconetti is planning for her future in a big way. 
The Bachelor alum has always known that she wants to be a mom, but the clock was ticking on making it a reality. So, she considered freezing her eggs in the hopes of someday fulfilling a lifelong dream. "I was going to do it for my 30th birthday… I was planning on it. I turned 30 in March," the reality star shares on her podcast Almost Famous. 
However, before she could freeze her eggs, she found herself falling in love with Bachelor in Paradise co-star Jared Haibon. And luckily, their blossoming romance and subsequent engagement meant she didn't feel the need to go through the expensive process, which she says saved her "a lot of money." 
This doesn't mean that her and Jared are planning on having kids right away. They are still in the midst of planning their long-awaited dream wedding. After they make their walk down the aisle, they will get going on starting a family.
So far, the two want to have three kids, but Ashley says they'll "decide after two." 
Ashley and Jared have come a long way since they first met on the set of Bachelor in Paradise in 2015. Ashley was quick to fall head over heels, but unfortunately the feeling was not mutual. While they left the show as just "friends," Haibon said he couldn't quite get Ashley out of his mind. "I never felt like it was over between us after Paradise, which is why I said we're still going to be friends," he said during a YouTube video of the couple's love story called "The Story of Us."
David Becker/Getty Images for iHeartMedia
They went their separate ways, with Haibon later appearing on Bachelor in Paradise Australia and Iaconetti participating in The Bachelor Winter Games. During this time, Ashley started dating Canadian Kevin Wendt, much to the dismay of Jared, who realized she was the one that got away. Obviously, that relationship came to an end, giving Jared one last chance at finding love with Ashley. 
But all it took was a romantic letter to reignite their romance. And the rest was history.
Well, not so much. They still have their wedding to plan, which is sure to be a grand affair. So grand, in fact, that they don't know if they could fit it all in a televised special. "We would love the wedding to be televised, but we have such a big guest list that we don't want to narrow that down, so that's the one thing where I just don't know if it would work out," Iaconetti previously explained to E! News.