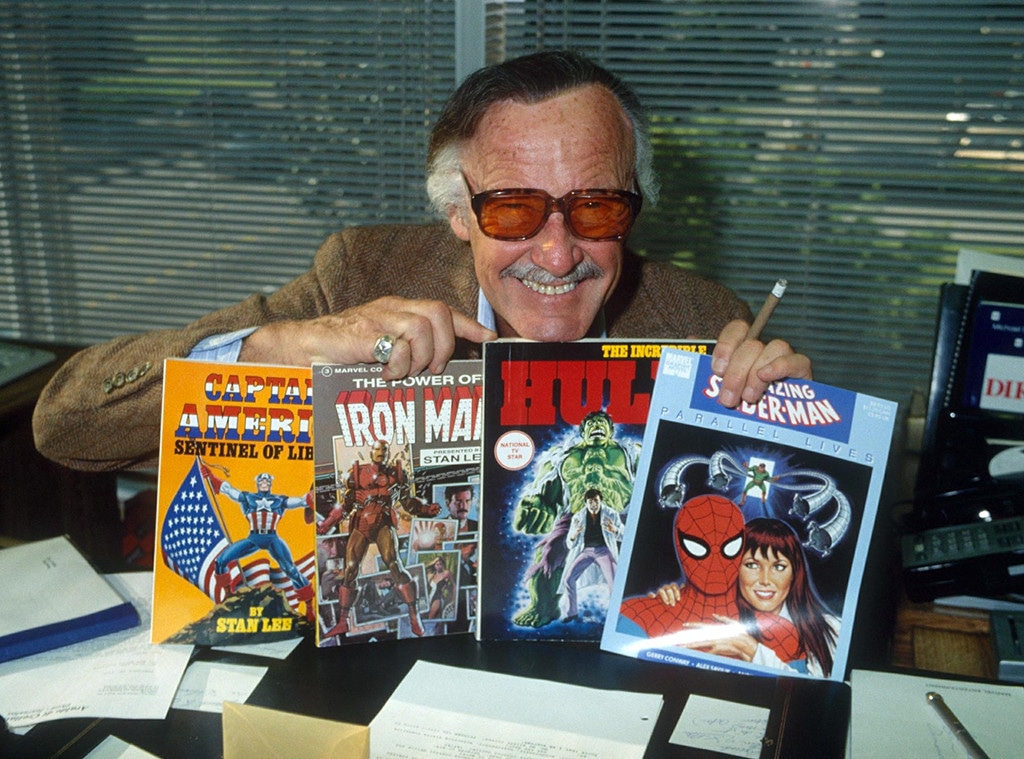 ARALDO Di CROLLALANZA/REX/Shutterstock
Three weeks since Stan Lee's passing, the cause of the comic book legend's death has been revealed. 
The Marvel creator passed away on Nov. 12 at 95 years old. His death certificate, obtained by E! News, lists his immediate cause of death as cardiac arrest with respiratory failure and congestive heart failure as underlying causes; the latter of which he had for years. Aspiration pneumonia is also listed as a "significant condition contributing to death."
According to the document, he died around 9 a.m. on Nov. 12 and was pronounced dead at Cedars-Sinai Medical Center in Los Angeles. 
Per the certificate, Lee was cremated and his remains placed in a family residence, most likely that of his daughter Joan Celia "J.C." Lee. He was also described as widowed and a writer in the publishing business for 80 years. His wife of 70 years, Joan B. Lee died in July 2017. Lee was honored four days after his death with a private closed ceremony. 
Upon news of his death earlier this month, POW! Entertainment reflected on the "father of pop culture." "His passing today marks a devastating and painful moment in time, but the legacy of Stan Lee, through his creative genius and his universes of characters, will continue to reach the world of true believers for generations to come," Shane Duffy, CEO of the media production company Lee co-founded in 2001, said in a statement. 
Watch:
Remembering Stan Lee: In His Own Words
"Our thoughts and prayers are with his family and the fans of not only his work, but of him, as a friend who made the world a better place.  He was a true iconic pioneer with no comparable second. It has been an honor to work beside him."   
Lee's longtime publicist Dawn Miller also issued a statement confirming his death to E! News, which read, "Stan Lee was a tremendous character that will never be forgotten. He brought joy to so many, the world has lost a true legend. I feel honored to have worked with him for so many years and witnessed the magic of his charisma and creative genius, may he rest in peace."
TMZ was first to report the news.