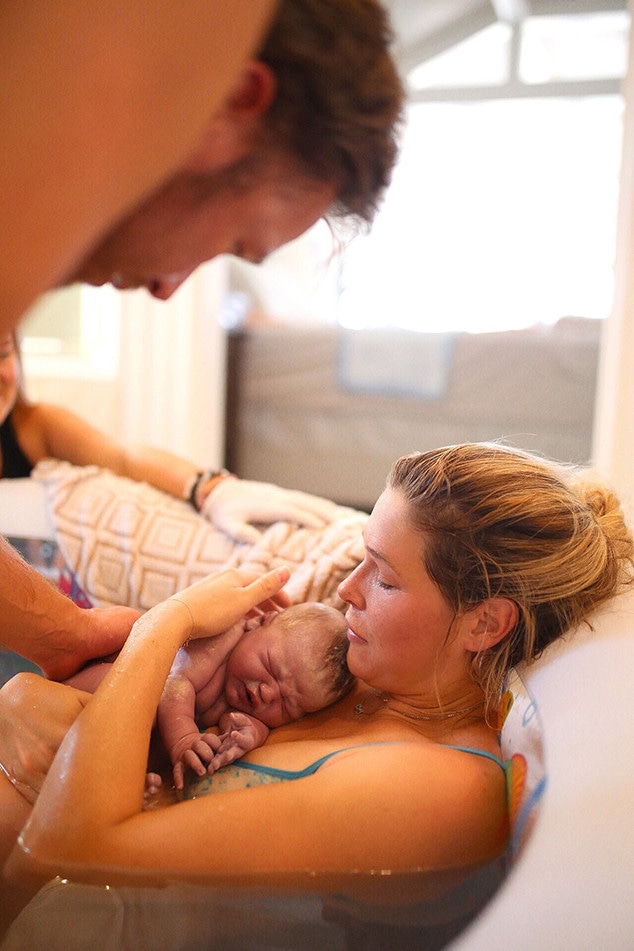 Lindsey Meehleis
It's been a mix of grief and joy for the Miller family since losing their daughter and welcoming a son four months later. 
"If there's one thing that can kind of help to heal and fill that spot in your heart, it's a baby and he's a special one," retired Olympic alpine ski racer Bode Miller told Today's Savannah Guthrie on Tuesday. It's been more than a month since his wife, beach volleyball pro Morgan Beck Miller, gave birth to a baby boy on Oct. 5, four months after their 19-month-old daughter Emmy suffered a tragic drowning accident at a neighbor's pool. 
As the family of six moves forward—the couple also has 3-year-old son Nash and Bode has 10-year-old daughter Neesyn and 5-year-old son Samuel from previous relationships—their new little one is helping them heal. 
"Besides the lack of sleep, it's been a really nice process to be able to go through," he told Guthrie. 
Part of that process, of course, was picking a name for their youngster. According to Bode, it took them three weeks to decide on a moniker. Eventually, they agreed on Easton Vaughn Rek Miller. 
"Once we got to know him, it was really clear," Bode said. Part of the inspiration for the name was Bode's birth place, Easton, N.H. As for Rek, mama Morgan wasn't so thrilled.  
"She's nuts about it not being his name," Bode quipped. "I pushed it through." Cheers to compromising!
As for the continuing coping process, it's been having their hands full that has helped them push through their tragedy. "There's a blessing to being so busy in a way," he explained. "We see the path forward a little bit. It's just kind of keeping going and trying to stay positive."
However, Emmy will always be on their minds. "It's not easy. I don't think it gets that much easier," he added. "The kids talk about her all the time, which is really good but obviously hard...you feel the loss, but she's still a part of our family."