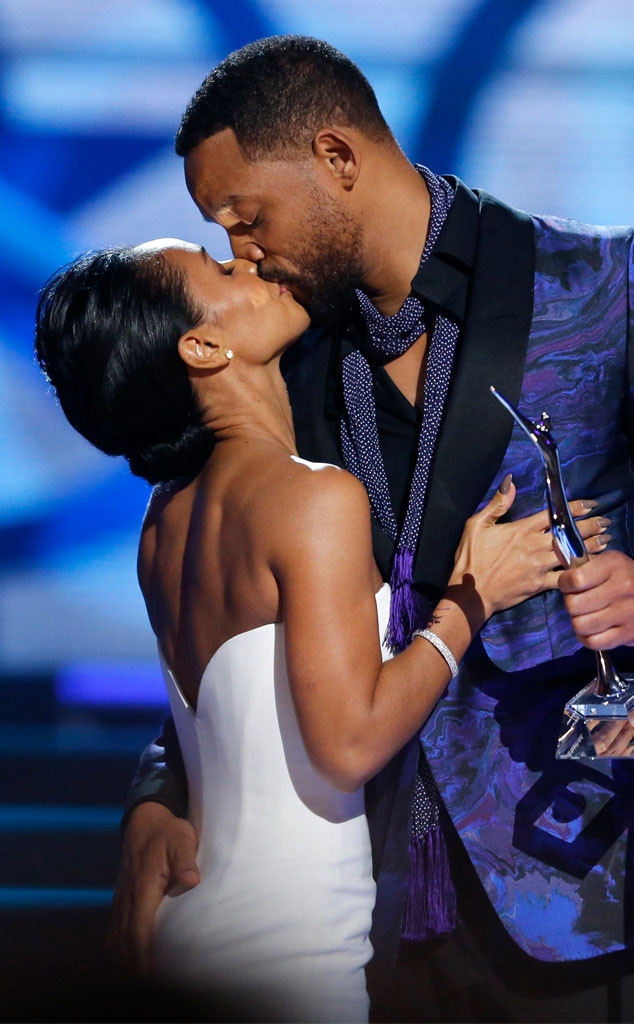 AP Photo/Julio Cortez
Jada Pinkett Smith and Will Smith have gone through a series of ups and downs over the course of their two decades of marriage. But on Monday's episode of Red Table Talk, the actress revealed why divorce is "never an option."
At one point during the episode, Jada recalled her mother, Adrienne Banfield-Jones, asking her why she and Will hadn't split.
"One of the ideas for me is that we've built such a beautiful community," the Girls Trip star replied. "We've built such a beautiful family and our survival—we do well together. And then breaking that group and community up, for me, it's just never an option. I'm just like 'No subtraction. If you need to add, go ahead. But I don't see the necessity of subtraction.'" 
Earlier in the episode, Jada explained that a partnership is about "a lot more than romance."
"It has a lot to do with survival, resources, and just having somebody or somebodies by you that can help you figure it out," she explained. "Everybody needs that and, you know, it's only for you decide how you need it and who you need it from."
Jada also admitted she didn't consider herself "mature enough to have a divorce" and deal with "going in" and "breaking up assets." But when her guest Toni Braxton argued, "it takes more maturity to stay together," Jada insisted that was a kind of maturity she did possess. 
"I actually have more maturity to figure it out within and work with what I got," she said.
This wasn't the first time Jada had discussed the topic of divorce. She also opened up about the subject during an interview with Will's ex Sheree Zampino Fletcher back in May. During the episode, Jada admitted that dating Will so quickly after his split with Sheree was "not a smart move."
"See, that's where I was wrong," she said. "Now, being a married woman and if Will and I were to get divorced now, my God. So when I think back about where I was, some of my insensitivity, some of my inconsideration just in regards to you guys unwinding a marriage."
Watch the video to see the full episode.