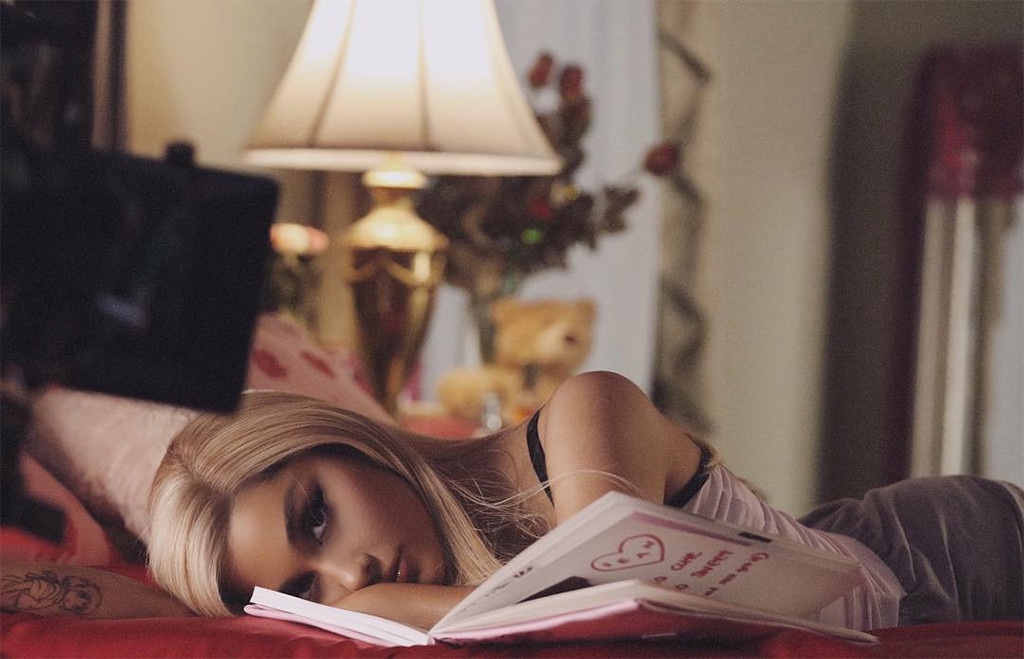 Instagram / Alfredo Flores
After a week of teasing her highly anticipated "Thank U, Next" music video, Ariana Grande dropped an official trailer on Tuesday.
Grande has already revealed that the new music video will be inspired by several fan-favorite films, including Mean Girls, Legally Blonde, 13 Going on 30 and Bring It On. The newly released sneak peek pays homage to the classic Mean Girls scene in which students describe Rachel McAdams' character, Regina George—and viewers will likely recognize a few familiar faces. 
There are several celebrity cameos throughout the teaser, including quick appearances by Colleen Ballinger, Gabi DeMartino and her "Dance to This" co-star Troye Sivan. It even features a few appearances by original Mean Girls cast members, including Jonathan Bennett (who played Aaron Samuels in the 2004 film) and Stefanie Drummond (who famously recalled getting punched in the face by Regina George in the movie).
Throughout the video, each celebrity tells a rumor he or she has heard about Grande. There was even a nod to her former engagement to Pete Davidson. 
"Ariana broke off an engagement. So, I found a guy to propose to me, and I broke off an engagement," the Bethany Byrd character said. 
Watch the video to see the trailer.
We can't wait to see the whole video!