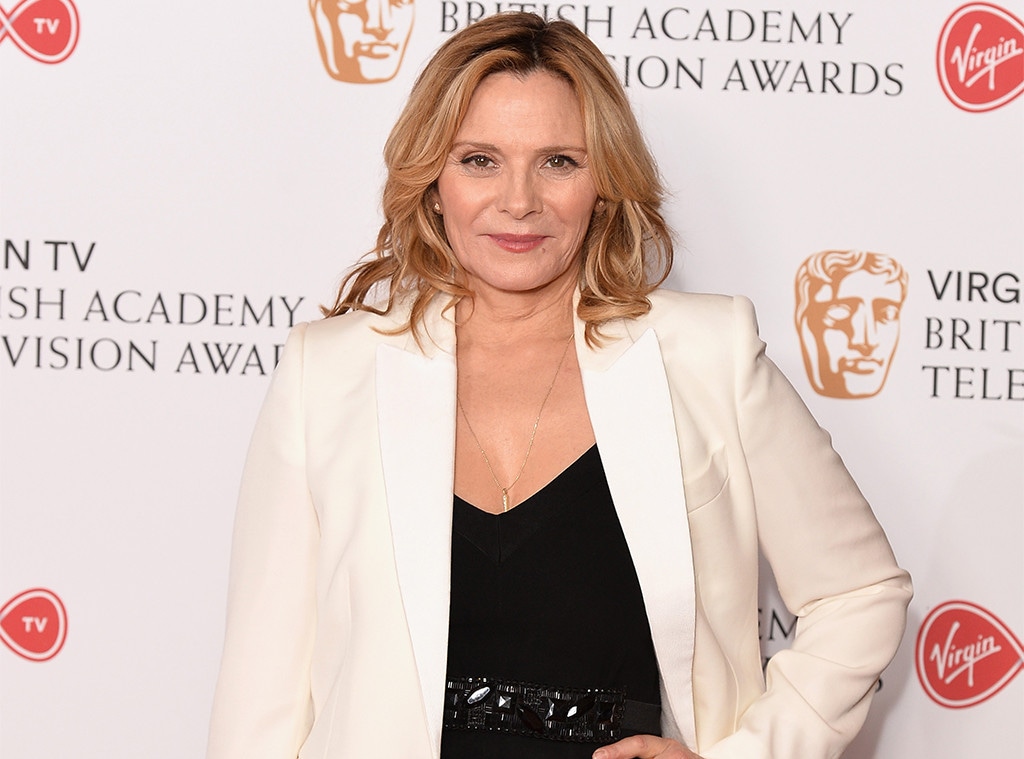 Jeff Spicer/Getty Images
The plot thickens as new details emerge about the canceled Sex and the City 3 movie.
A source close to the project is revealing to E! News what led to the demise of the highly-anticipated third installment.
According to the insider, it wasn't just Big's all-consuming death that discouraged Kim Cattrall from signing on for the third movie, but pay disparities and the script as a whole. "Kim never wanted to really do the movie to begin with," the source reveals. "It was a combination of not great money and a bad storyline for Samantha."
"It was a bad script," the source puts it simply.
What made the script so bad you may ask? Well, for starters, Samantha's "main storyline" revolved around her and Miranda's 14-year-old son Brady. Early in the film, Brady gets caught masturbating. He is also caught sending "dick pics" of his erect penis to Samantha. Awk!
Just last week, Origins host James Andrew Miller revealed that the third movie would've seen the death of Big, Carrie Bradshaw's husband, ultimately making the film center around Sarah Jessica Parker's character. Miller said that this irked Cattrall since the movie would've been "more about how Carrie recovers from Big's death than about the relationship between the four women."
Moreover, Kim feels that Sex and the City simply isn't relatable anymore. "I think the climate changed. To have four women talking about shopping trips and spending $400 on shoes when people are having trouble putting food on the table? It doesn't mean we don't need that but I think the pendulum swung in a different direction," she told the Scottish newspaper The Daily Record in 2016. 
Richard Young/REX/Shutterstock
And after all the drama that ensued over the course of the past two years, it appears it is too little too late for a reunion. Especially now that the plot for the third movie is out in the open. 
Nonetheless, SJP continues to insist there is "no catfight" between her and Cattrall. "I've not publicly ever said anything unfriendly, unappreciative about Kim, because that's not how I feel about her," Parker told the Origins host.