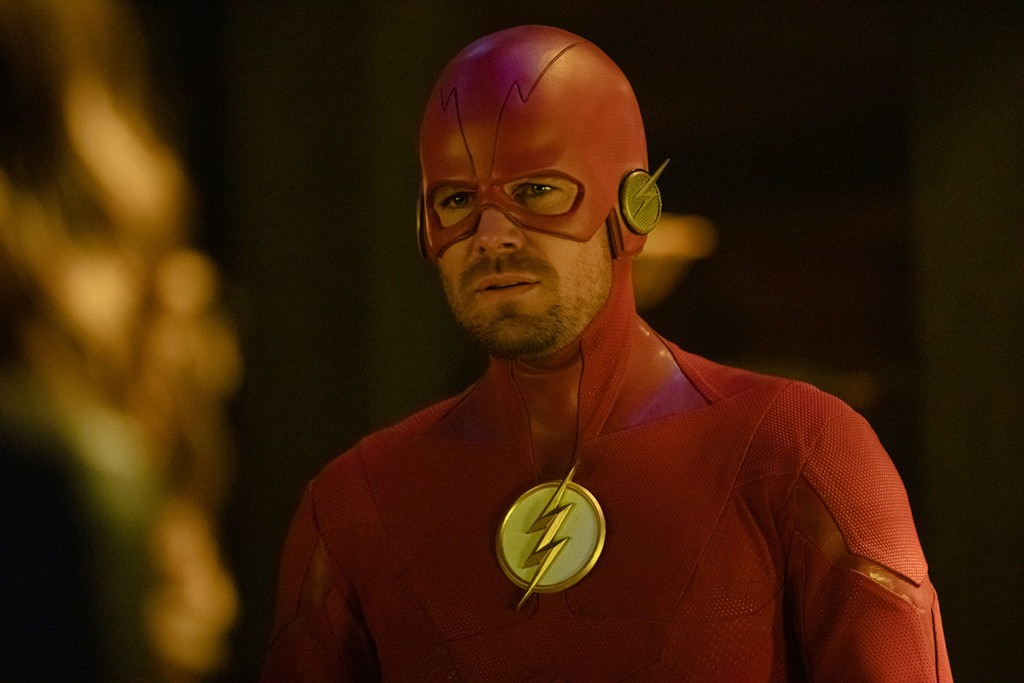 The CW
Something sure is wrong with reality. 
The latest trailer for the Arrowverse's upcoming crossover sheds some new light on what we're about to see and why when the event begins on The Flash, and while yes, things are starting to make a little more sense, we will never get over how weird it is to see Oliver Queen (Stephen Amell) in that Flash suit, and how weird it is that other people aren't finding it weird. 
Based on the trailer, it looks like Dr. John Deegan (Jeremy Davies), of Arkham Asylum, is responsible for not just body swapping Barry (Grant Gustin) and Oliver, but for changing reality completely. He appears to be working for The Monitor (LaMonica Garrett) in exchange for "godhood." 
At one point, Oliver declares that Deegan is "rewriting reality again," and he could be referring to whatever the Monitor does to whatever earth John Wesley Shipp's Flash inhabits. We also see the whole team (two irregular Flashes included) facing off against Superman (Tyler Hoechlin) in a very unfriendly-looking black suit, and get just the smallest glimpse of Batwoman (Ruby Rose) in action. 
And then of course there's the kissing. Iris West-Allen (Candice Patton) kissing Oliver Queen and calling him Barry Allen is still the weirdest thing, but what's also interesting is that there's not a single glimpse of anyone else from Arrow aside from Diggle (David Ramsey). We haven't seen Barry Allen as Oliver Queen kissing Felicity (Emily Bett Rickards), and in fact we don't get to see much of what Barry-as-Oliver is up to in this trailer, which makes us wonder just how much reality got rewritten. 
Watch the trailer below, and stay tuned for more about the crossover in the coming weeks! 
Elseworlds begins Sunday, December 9 with The Flash, followed by Arrow on Monday, December 10 and concluding with Supergirl on Tuesday, December 11.