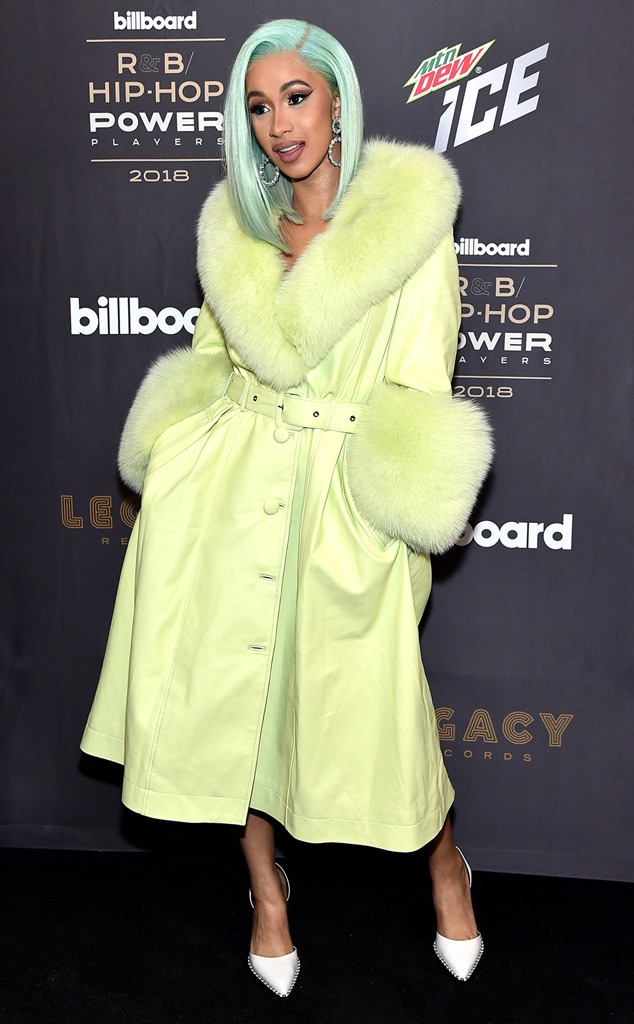 Theo Wargo/Getty Images for Billboard
Cardi B is clearing the air after Jameela Jamil took to Twitter for some "s--t" talking. 
On Saturday, The Good Place actress candidly wrote on Twitter, "They got Cardi B on the laxative nonsense "detox" tea. GOD I hope all these celebrities all s--t their pants in public, the way the poor women who buy this nonsense upon their recommendation do." 
Jamil continued, "Not that they actually take this s--t. They just flog it because they need MORE MONEY." She posted her controversial declaration alongside a screenshot of Cardi's sponsored Instagram post. 
So, in response, the I Like It rapper made it clear that Jameela's wish for her to have an accident won't be coming true anytime soon. "I will never s--t my pants cause there's public restrooms everywhere... ooo and bushes," Cardi joked on Instagram.
Cardi is just one of the many celebrities who have been called out by Jameela for promoting what she believes to be "nonsense 'detox' tea." 
More recently, she blasted many A-listers for supposedly inaccurately portraying their weight loss techniques. "Give us the discount codes to your nutritionists, personal chefs, personal trainers, airbrushers and plastic surgeons you bloody liars," she tweeted on Monday.
According to Jameela, her use of these products many years ago resulted in irreversible health issues, prompting her to become a fierce opponent of these diets and shakes. "I was the teenager who starved herself for years, who spent all her money on these miracle cures and laxatives and tips from celebrities on how to maintain a weight that was lower than what my body wanted it to be," she explained in a tweet. "I was sick, I have had digestion and metabolism problems for life."
In her mission to advocate for better mental health and body-confidence, Jameela has created an Instagram page named @i_weigh devoted solely to showcasing people's inner beauty.