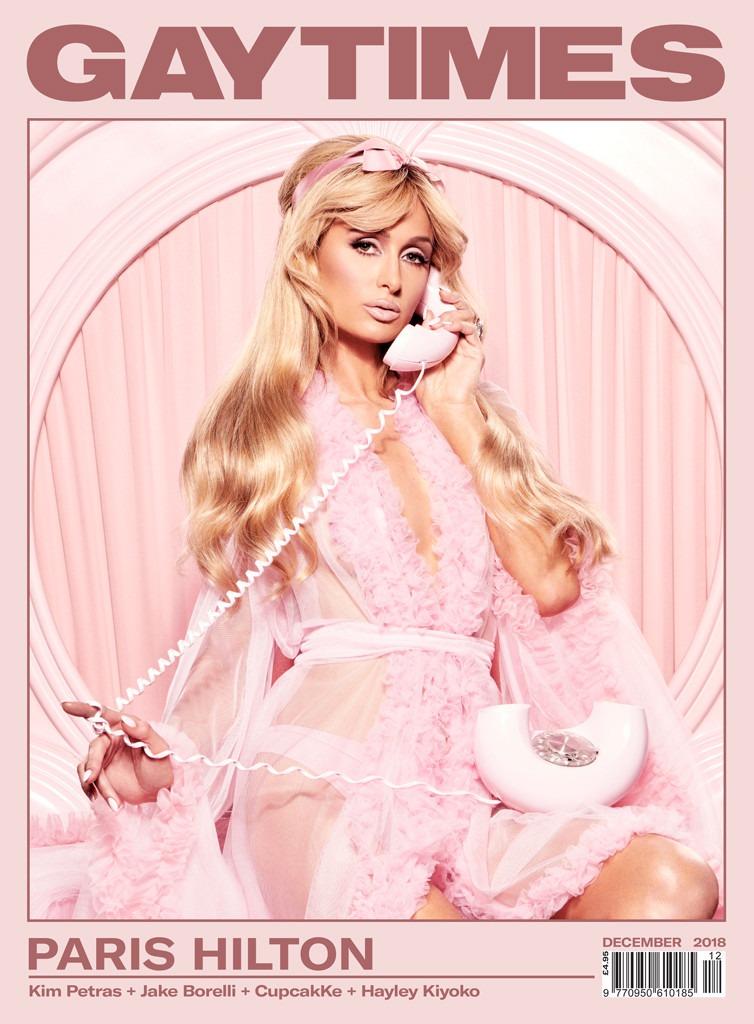 Vijat Mohindra
Paris Hilton has a lot going on.
Between her multiple successful businesses, canine care, and philanthropic involvements, the recently single socialite is constantly keeping busy. Hilton covers the December issue of Gay Times and told the magazine, "It's definitely a surprise for people when they hear that my product lines are sold all over the world. They're always asking me why I travel so much and it's because I love what I do."
She added, "I love meeting with my fans around the world and getting to spend time with them, and it's important for me to optimize my time when I'm back in these different cities and countries and visit local charities and give back."
In fact, balancing her many activities means sometimes having to turn opportunities down. Hilton revealed that a Simple Life reboot was in talks, but she was not able to take on the project due to her hectic calendar. "They actually approached me to re-do it again but my schedule was so insane that I didn't have time to do it so I said no, but it would be pretty epic," the TV personality shared.
She reflected on the groundbreaking reality show and its overall impact on her life and career. She told Gay Times, "It changed my whole life since it was the first of its kind. There really was nothing out there like it in the world. After that show, I got to go all around the world and it really just started my career in this business."
Though The Simple Life played a major role in the actress gaining (even more) name recognition across the industry, she acknowledged that the show had a huge impact on her reputation as well. "I think the biggest misconception is that people still think I'm the ditsy blonde from The Simple Life. What most people don't know is that it was a character that I came up with for the show and created for several reasons," the business woman explained.
Hilton, however, sensed that people have the wrong idea about what she is like in real life because of the role she played. She admitted, "I had so much fun doing it and I love being able to prove people differently today."
Although have a career in the spotlight can come with a lot of negative skepticism, there are people the 37-year-old has been able to lean on through her time in the public eye. The LGBTQ community has been especially encouraging to Hilton. "They're incredibly supportive of me as a person and a business woman, and they've been on this amazing journey throughout my career and taught me so much along the way," she gushed. "They're so inspirational to me in every way."
In fact, the admiration and support is mutual. The pop culture icon described members of the trans community as "so courageous." She hopes to be a strong voice for change, too. She told Gay Times, "No community deserves to have their rights taken from them, and the trans community shouldn't be targeted with administrative regulations on their human lives. I plan to use my platform to speak out and to continue to give this community a voice." She has also taken a stand on issues regarding trans rights on her social media accounts.
So what's next for the entrepreneurial beauty? She declared, "World domination. I'm just going to continue working hard, living life to the fullest, releasing new products, music, and DJ-ing around the world. Just being a boss babe and killing it."
Hilton's issue of Gay Times will be available on newsstands November 30.