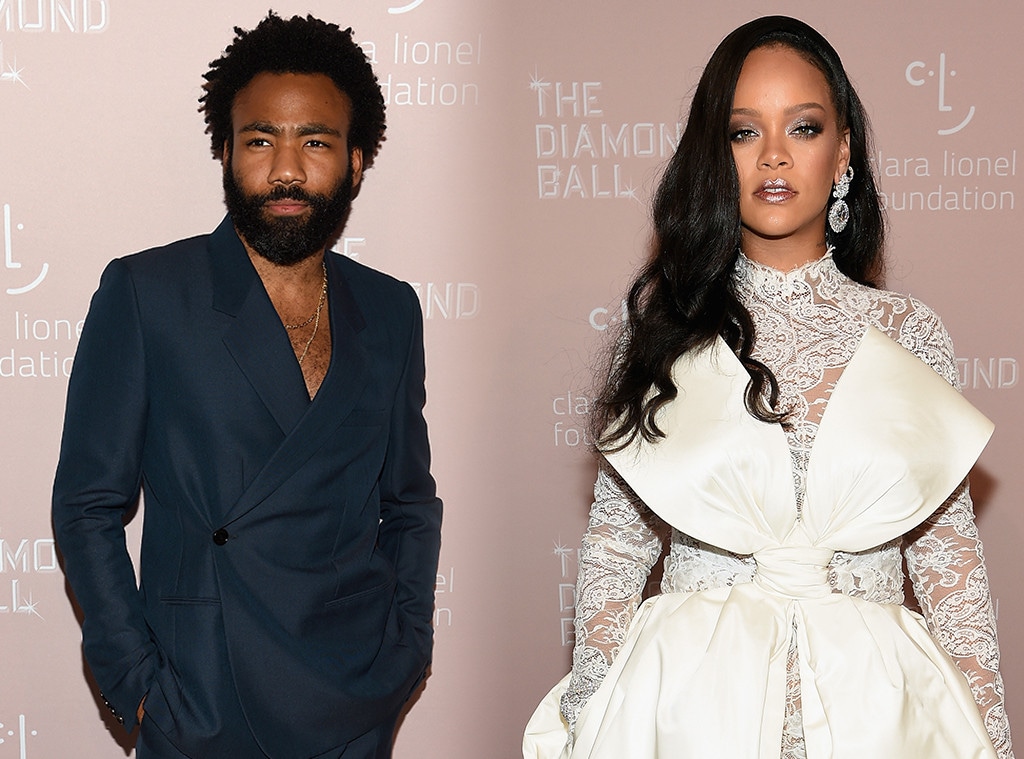 Dimitrios Kambouris/Getty Images
Donald Glover is finally ready to give fans a tease of his top-secret project.
It appears the Hollywood star treated attendees of his PHAROS Festival in New Zealand to a first look at Guava Island starring Rihanna over the weekend. 
While the footage is only from social media, it's finally a tease to a movie project that is believed to feature Donald and Rihanna as love interests.
Based on the teaser, Donald is ready to sing his heart out before he's taken hostage in a mysterious city.
"We live in paradise but none of us actually have the time or the means to live here," he is heard repeating in the clip. "We work hard. We deserve a day off. "
The project is directed by Hiro Murai who helped create Donald's "This Is America" video. One cast member Letitia Wright was previously asked to discuss the project. Unfortunately, she was staying mum like everyone else involved with the finished product.
"I can't tell you anything," she told The Hollywood Reporter. "I don't even know ... what is Guava Island? I have no clue. I don't know anything. I don't even know where they got my name from!"
Outside of the movie world, Donald has a full plate on his schedule as he participates in the final dates of his Childish Gambino This Is America tour.
Donald will resume performances Sunday night at Bridgestone Arena in Nashville before saying goodbye December 16 and 17 at The Forum in Inglewood.
And for those wondering, a release date for Guava Island still has yet to be announced.