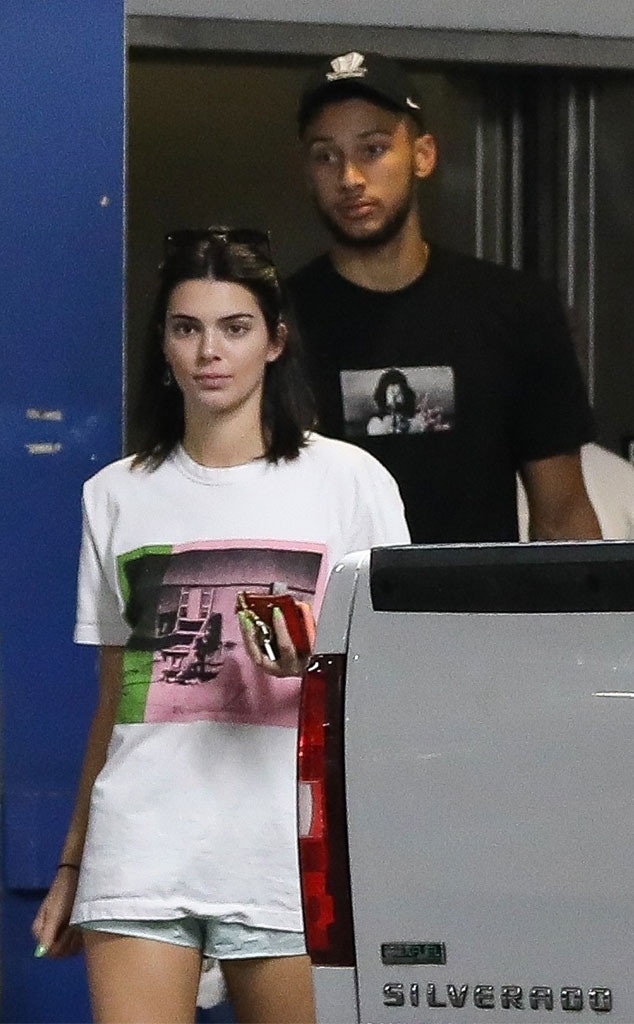 SPOT / BACKGRID
Kendall Jenner and Ben Simmons are sparking romance rumors once again, but are they officially a couple?
The supermodel and the Philadelphia 76ers player first ignited relationship speculation back in May, and went on to enjoy a summer romance. However, by the end of August, E! News learned that things between Jenner and Simmons had "cooled off."
But the duo's relationship status appears to have changed once again, since Jenner has been spotted at a number of Simmons' games over the last month. So what's really going on between the young stars?
"Kendall and Ben have been making more of an effort in their relationship recently, and have been seeing each other regularly for the last month now," a source tells E! News. "They both are very busy with their careers, but have always been in touch."
"They never had a falling out, it was just always hard for Kendall because of her work schedule," the insider continues. "They reconnected when Ben was in town recently and have been seeing each other since."
"Kendall really likes Ben and he has been keeping her attention," the source adds. "They try not to put stress or pressure on the relationship, but Kendall isn't actively seeing anyone else right now."
James Devaney/Getty Images
Jenner and Simmons raised eyebrows in early November, around the time of her 23rd birthday, when they were spotted spending time together again. Since then, Kendall has attended a series of Simmons' basketball games.
It was just days ago that Jenner sat courtside at the Cleveland Cavaliers-Philadelphia 76ers game, where she appeared to jokingly boo sister Khloe Kardashian's boyfriend Tristan Thompson. Following the 76ers' loss to the Cavs, Simmons and Jenner were spotted out at French restaurant in Philadelphia together.
Then on Sunday, Jenner was photographed cheering on Simmons' team as they defeated the Brooklyn Nets in New York.
"Happiness looks Amazing in you @KendallJenner," one fan tweeted Jenner along with photos of the E! star at the game.
"cuz they won," Jenner replied, adding a winking emoji.
"There's nothing official between Ben and Kendall," a second source tells E! News. "They aren't boyfriend and girlfriend."
"They hang out and really like each other but they aren't going to label it or take it a step further because their careers come first," the insider continues. "They talk all the time and will continue to see each other when they can."
"It is what it is and Kendall isn't thinking too much about it," the source adds. "She knows it's going to be like this for now and she's happy with it. They are on the same page and it's fun for them to meet up and spend a few days together when they can."