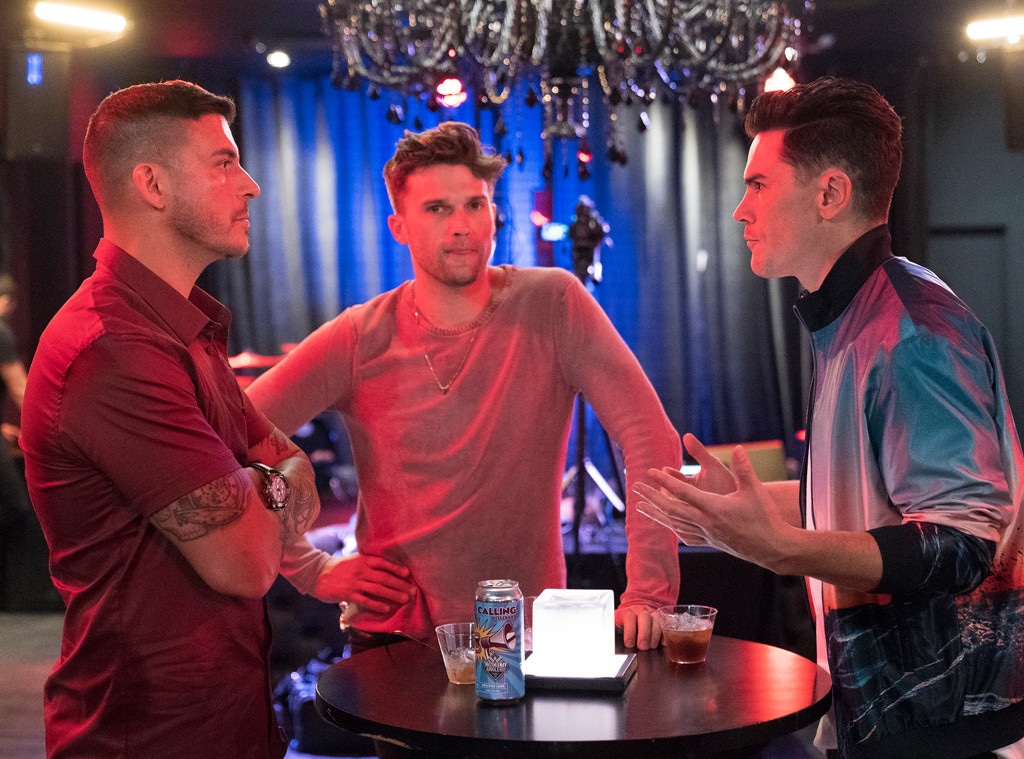 Bravo
Jax Taylor's engagement to Brittany Cartwright has been public knowledge for some time now, but Vanderpump Rules viewers now get a chance to see how it all came together—and E! News has an exclusive first look.
In the clip from the season seven premiere, below, Jax reveals his big plans to Tom Schwartz and Tom Sandoval while picking up the ring. "So, I'm obviously getting engaged tomorrow," Jax tells his boys.
"Holy s—t! Say that again," Schwartz says. "That's tomorrow?!" Sandoval asks in disbelief.
The looks on their faces is priceless.
"Jax had mentioned he was going to be proposing soon, but I didn't realize it was tomorrow," Sandoval says in a talking head confessional. "Obviously Ariana and I have been together for much longer than Jax and Brittany, but it's not awkward that they're getting married before us."
That pause says otherwise…
Jax goes on to tell the guys his plans, including how he got such a big ring.
"When my father passed away, he left some money for my sister and I, and I'm using my money for the right," he says. "Every time I look at it I can think of my dad, and that's just another memory for me, so."
In a confessional, Jax says his father's passing was "kind of a turning point for me," as he prepared for a downward spiral, Brittany was there to help him turn everything around.
Jax and Brittany got engaged in June 2018. See the rock above.
Vanderpump Rules returns for season seven on Monday, Dec. 3 at 9 p.m. on Bravo. A sneak peek of the premiere episode airs the Vanderpump Rules Passport Edition on Monday, Nov. 26 at 10 p.m. on Bravo.
(E! and Bravo are both part of the NBCUniversal family.)