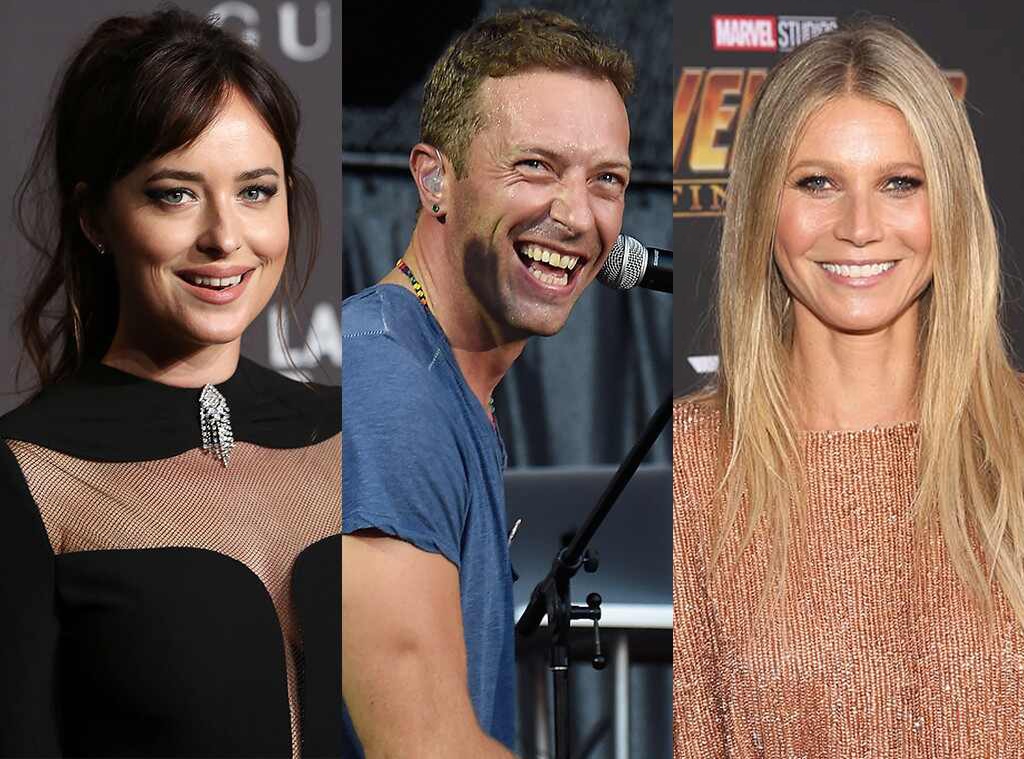 Getty Images
Welcome to the family, Dakota Johnson!
The actress, 29, and her boyfriend Chris Martin, 41, spent Thanksgiving on the East Coast with his ex-wife, Gwyneth Paltrow, 46, E! News has learned. The entire family was there, including Paltrow's hubby, Brad Falchuk, 47, and her children, Apple Martin, 14, and Moses Martin, 12.
It was the first major holiday Dakota spent with Chris since they began dating over a year ago. When their relationship was in its infancy last year, Chris didn't invite his new girlfriend to spend Thanksgiving with Brad and Gwyneth. At the time, Gwyneth shared a photo of Brad and Chris—the two loves of her life—and joked they are a "modern family" in an Instagram hashtag.
Just as Chris welcomed Brad into the family, Gwyneth has done the same with Dakota. "Gwyneth thinks she is lovely. She gets on very well with her and is happy for Chris," a source tells E! News. "They've spent a good amount of time together and have a very nice friendship."
Best of all, the source says, "The kids really like Dakota and enjoy spending time with her."
Earlier in the week, Chris and Gwyneth took their two children to see Waitress on Broadway.
Since announcing their "consciously uncoupling" in 2014, the amicable exes have remained constants in each other's lives. "Gwyneth and Chris have the modern family thing down pat and continue to vacation and spend family time together. Especially on holidays, Gwyneth wants nothing more than to be one big happy family and for her kids to be able to celebrate with both of their parents," the source says. "She is very happy she and Chris have been able to make this work so well...It's very special that they're all able to come together like this and make it work."