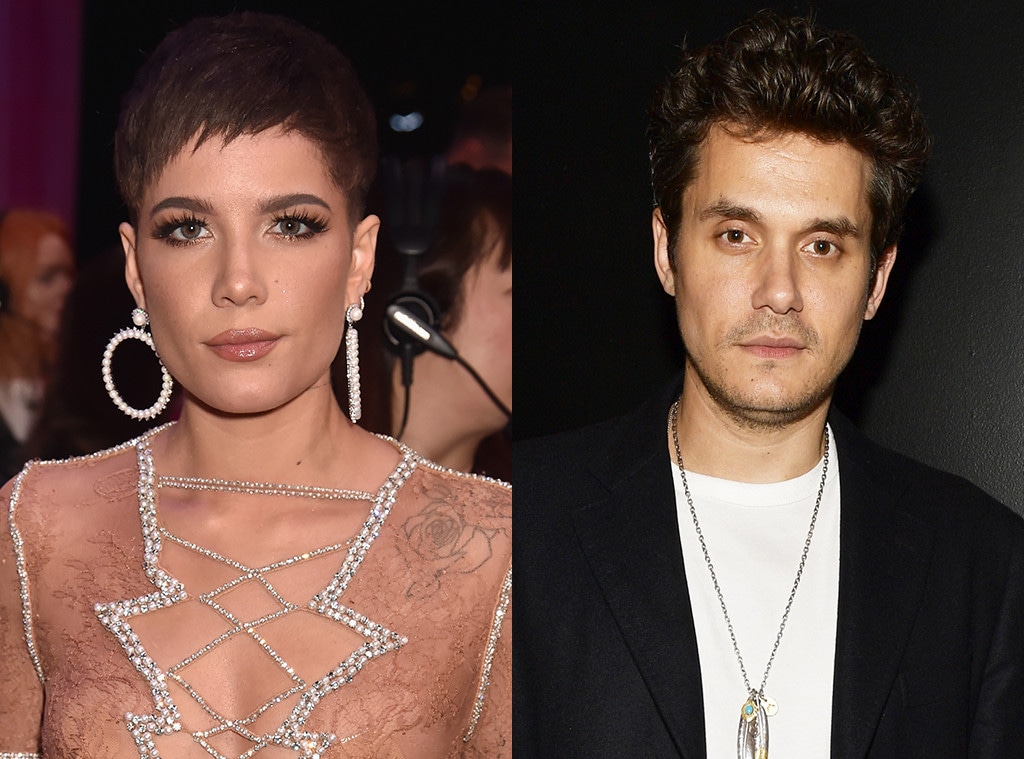 Jeff Kravitz/FilmMagic, Matt Winkelmeyer/Getty Images
The case of the flirty Instagram comment has struck again.
On Sunday, Halsey posted a video on Instagram playing some chords on her guitar and looking pensively into the distance. However, the "Bad at Love" singer was having a bit of a rough time. "This Is Your Brain on Writer's Block: everything I write today sounds like my myspace song in 2008 or a poorly disguised Beatles rip off," she captioned upload. "Someone send help."
Well, have no fear because John Mayer's flirting is here. A screenshot by the Instagram profile CommentsByCelebs show that the "Free Fallin" singer wrote, "I can be over to break your heart in 20?"
It looks like Halsey's comments section is his Wonderland.
Halsey and Mayer traded flirty words with each other earlier in November, which led to some conjectures that they could be romantically linked. One day, Halsey posted a screenshot of her talking to Mayer on FaceTime and wrote, "7 am carpool karaoke with John Mayer."
As innocent as that sounded, he then made a cameo in another set of Instagram comments. The 24-year-old artist later posted a photo that was her ad for YSL lipstick. "It's saying that my billing address doesn't match with the one of my credit card? I've never had this problem before. Can you text me? Thanks," he coyly wrote.
She responded, "@johnmayer wrote u a song with the help hotline # in the chorus."
After the romance rumors started fluttering about, Halsey quickly shut down any romance speculation with a very apt tweet. "I just had a ground breaking idea. What if...we let female artists...have friends...without assuming that they are sleeping together?" she tweeted. "I know I know. It's like, completely ambitious but like, imagine if we like, tried ?"
In 2017, Halsey told Billboard that she and Mayer were just "platonic mates." In fact, he's like a comic muse to her. She explained, "If I think something is funny, I run it by him first, because he's a comedic genius. He'll tell me if it's funny, but he'll tell me if it's not. I started answering people on Twitter by their first names. Someone will be like, 'Halsey f--king sucks,' and I'll be like, 'Stacy, wow, calm down.' He loved that."
On Tuesday night, Halsey was seen out with British musician Yungblud (whose real name is Dominic Harrison) in Los Angeles and looking rather infatuated. They may just be friends or they could be more. Either way, it's clear Halsey is focused on the "I" in "Him & I."