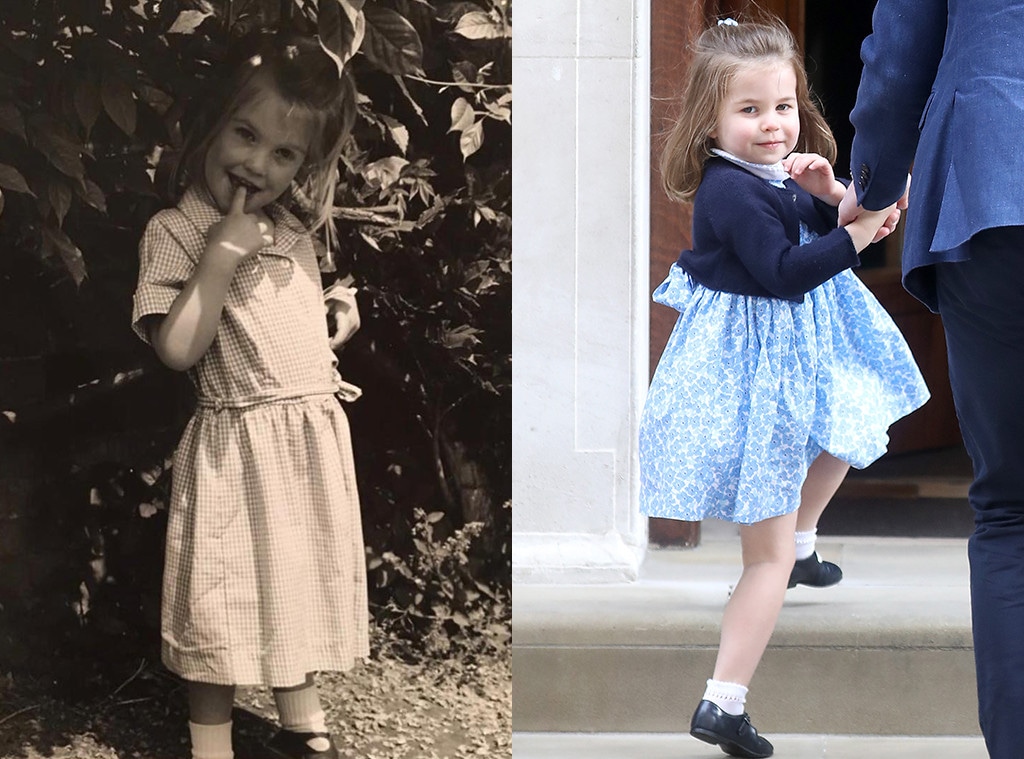 Getty Images
Strong, the DNA is!
There is now another member in the family who fans say looked like Prince William and Kate Middleton's 3-year-old daughter Princess Charlotte: Lady Kitty Spencer, William's cousin and his late mother Princess Diana's niece.
Spencer, who is 27 and works as a model, recently posted on her Instagram page a black and white childhood photo of herself posing outside in London while wearing a gingham dress.
"First day of school #tbt," she wrote.
Over the past couple of years, many people have pointed out the resemblance between Charlotte and her great-grandmother Queen Elizabeth II, 92. Which is convenient, as she too is a fan of the royal wave!