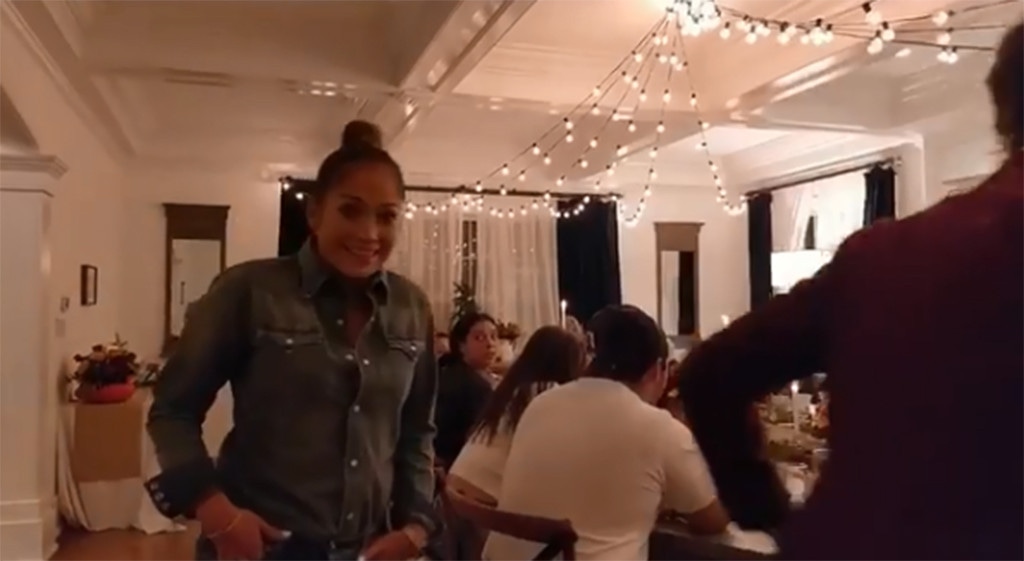 Instagram / Alex Rodriguez
He got you good, J.Lo!
With the help of Israeli mentalist Lior Suchard, Alex Rodriguez launched an epic prank upon his girlfriend Jennifer Lopez during a dinner party on Black Friday.
Suchard tapped the guests on their backs, had the singer and actress stand up and follow him around the table and then snapped his fingers, prompting the attendees to put their heads down at once.
A-Rod and Suchard both shared a video of the prank and Lopez's hilarious reaction.
"Psyche!" Rodriguez wrote on his Instagram page. "Thanks to my good friend 'Master Mentalist' @liorsuchard for helping us have a little fun with @jlo tonight. #GoodSport." 
"After an evening of mind reading and mind influencing, we all had to do something.....special :))))) #mastermentalist #liorsuchard #mindreader @jlo @arod," Suchard wrote on his page.
Lopez also posted a video of Suchard performing a trick on her beau.
"I'm sorry WHAT??!!!" she wrote. "@liorsuchard is the most amazing mentalist!! We had the most amazing time watching him do what he does the way only he can!! If you don't know about him... you need to!!"
Suchard later posted a selfie of him with Lopez and Rodriguez.
"What an amazing evening of wonder, astonishment and fun in thanks giving. Great to meet new friends [heart emoji] #liorsuchard #mastermentalist #arod #jlo #mindreader #mentalist," he wrote.
Suchard is popular among celebrities. He performed at Kanye West's 41st birthday party in June. In 2012, Suchard performed at Barbra Streisand's 70th birthday party.