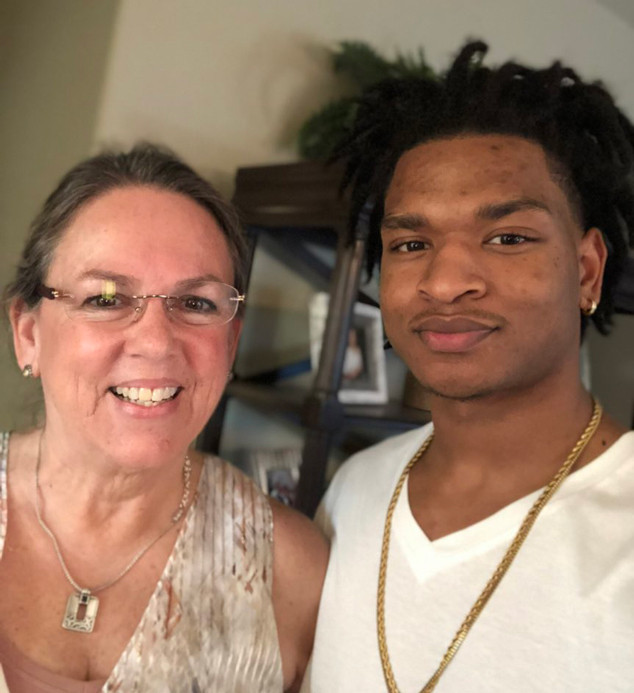 Twitter
Some holiday traditions just can't be broken.
You might remember back in 2016 when Arizona-based grandmother Wanda Dench accidentally invited teenager Jamal Hinton to her family's Thanksgiving gathering, thinking she was corresponding with her own grandson. It didn't take long for their text exchange to go viral, and now three years later, the tight-knight pair are still bonding over the mishap.
Jamal, now 19, commemorated his and Wanda's third annual reunion with a series of selfies from their first to most recent Thanksgiving celebration. The heartwarming snapshots have already amassed more than 400,000 likes and almost 100,000 retweets, proving this friendship truly is the gift that keeps on giving.
For those unfamiliar with their origin story, it all started when Jamal received a wrong number text from Wanda. After exchanging selfies (and thus realizing they were in fact not related), Wanda still extended an invite to Jamal to Thanksgiving dinner, because in her words, "That's what grandmas do... feed everyone."