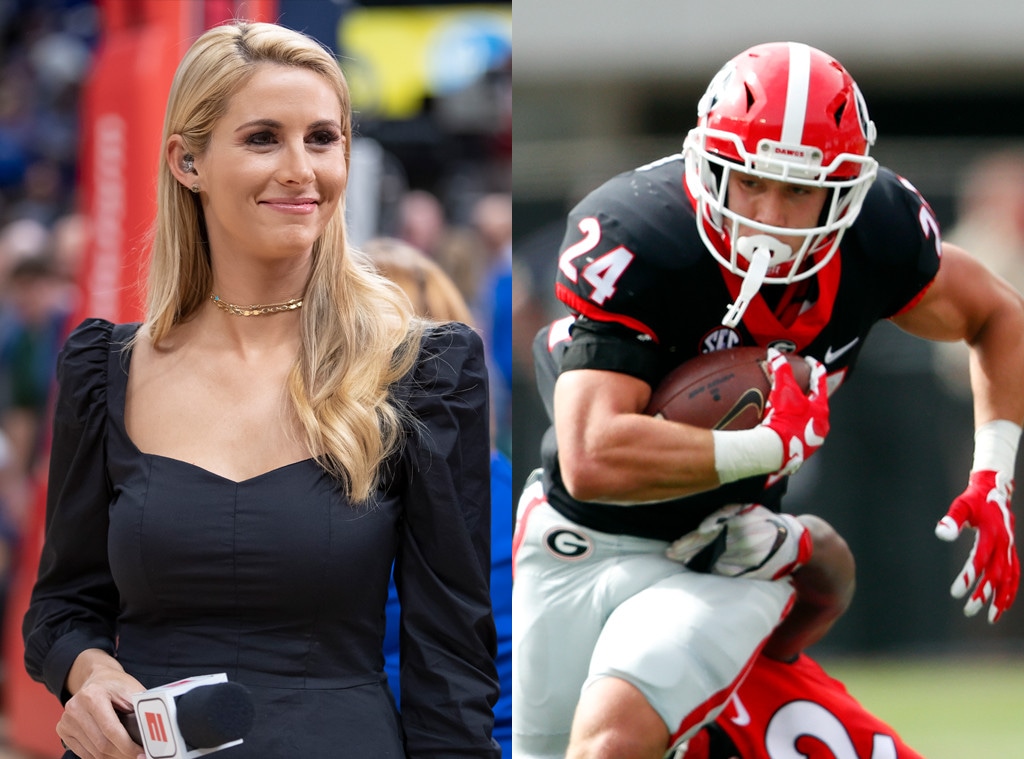 Getty Images; AP Photo
Ouch. That looked like it hurt.
Laura Rutledge suffered a major blow last weekend while covering the Georgia Bulldogs' football game against the UMass Minutemen in Athens, Ga. While reporting from the sidelines at Sanford Stadium, the ESPN reporter took an accidental hit from two football players going out of bounds and was knocked to the ground.    
Luckily, Rutledge wasn't seriously injured and was able to laugh off the incident. 
"Took an L in Athens today," she wrote on Twitter. "So many thanks to everyone at @UGAAthletics for their help after this happened…even though I'm a Gator."
One of the players was University of Georgia running back Prather Hudson. After apologizing for the hit, the athlete tried to score some points with Rutledge by asking her out on a date. 
"Hey @LauraMRutledge really sorry I knocked you down," he wrote on Twitter, "but... I can pick you up at 7."
Rutledge declined the request by responding with a laughing emoji face. After another Twitter user wrote "it went over her head," she shot back, "actually nope but I'm married."
It certainly wasn't the easiest game day for Rutledge. In addition to getting hit (and having it broadcasted on television), the sports reporter was dragged down by the football team's mascot Uga.
Watch the videos to see the viral moment.