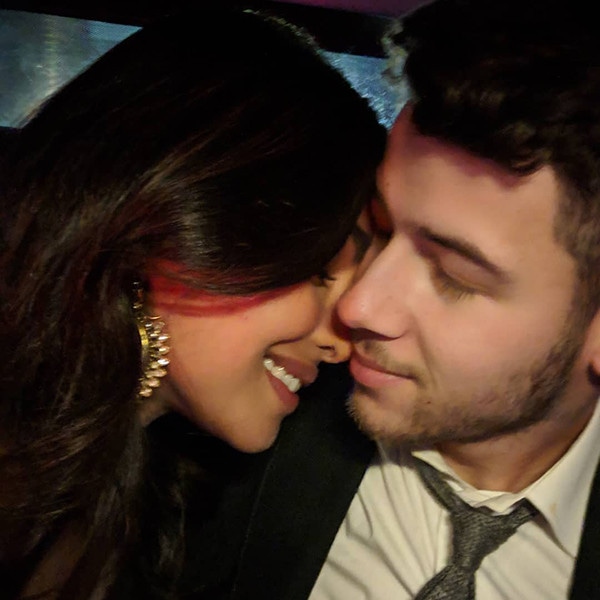 Instagram
No one does Thanksgiving quite like celebrities.
Nick Jonas flew all the way from New York City to Delhi, India, just to spend the holiday with his fiancée Priyanka Chopra. She shared a shot of herself nuzzling his neck on Instagram, writing, "Welcome home baby..." Later that day, she posted another picture of him seated at the head of her family's table. "Happy Thanksgiving," she wrote in the caption. "family.. forever.."
Back in the United States, Oprah Winfrey turned to chef Kenny Gilbert for help in the kitchen. Directing and starring in her Instagram video, she turned to him and asked, "This is what? The fourth year you've come here? Four years in a row Chef Kenny has come from Gilbert's Underground Kitchen in...where is it? Fernandina Beach! And this is what we're doing, OK? So people, please—don't go hating! I have a lot of help. We have how many smokers? We have one, two, three smokers. Zoom in! Turkey is smoking! And all I'm going to do at the end is I'm going to add a little garnish. The thing is he comes and smokes my turkeys, but you also smoke other people's turkeys, right? Next year if you want to order your turkey from Kenny, you can just order your turkey from Kenny, but right now I have Kenny right here. Happy Thanksgiving!"
Meanwhile, Jennifer Lopez and Alex Rodriguez snuggled with their kids in bed, Matt Bomer and his family competed in a Turkey Trot race and Kevin Hart served meals to people in need.
To see how the rest of Hollywood is celebrating Thanksgiving, check out the gallery:
E! News will continue to update the gallery as stars update their social media

For more Thanksgiving highlights, tune in to E! News Monday at 7 p.m., only on E!