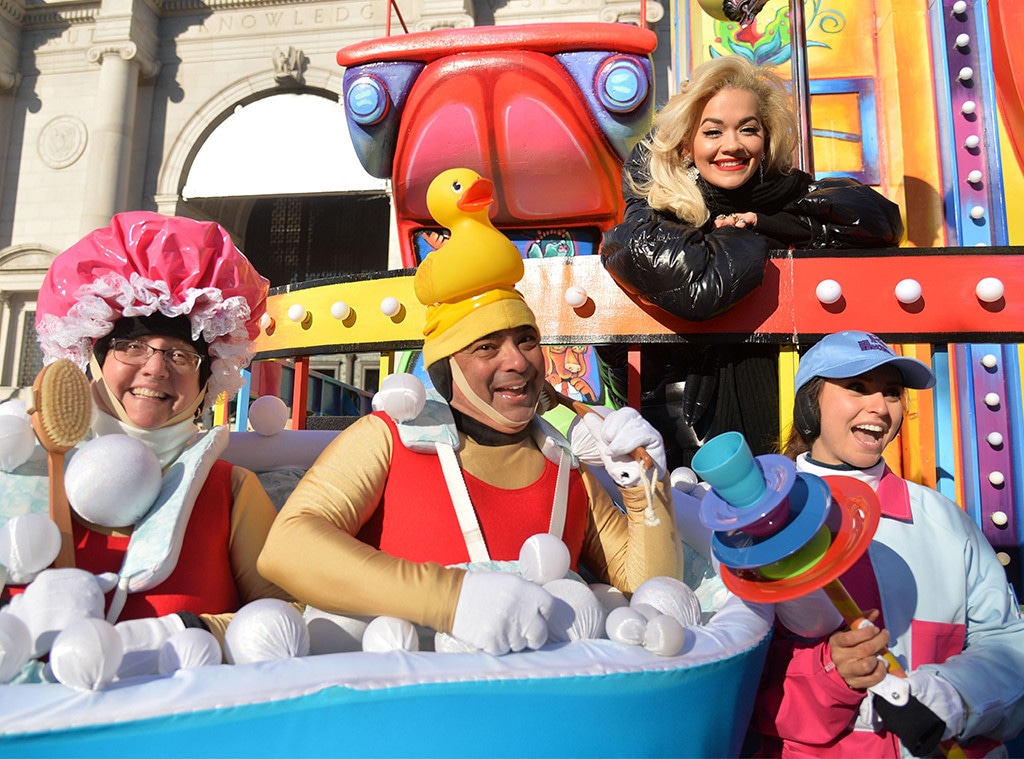 Erik Pendzich/Shutterstock
Rita Ora's lip synced performance of "Let You Love Me" during the Macy's Thanksgiving Day Parade came under fire Thursday on Twitter—but why she was singled out remains a mystery.
After Ora appeared on a float during the annual telecast on NBC, John Legend—who also performed in the parade—leapt to her defense on Twitter. "Fun fact. We all have to lip sync on this parade because the floats don't have the capacity to handle the sound requirements for a live performance," he wrote to a viewer who had criticized Ora. "Hope y'all enjoyed it anyway."
Legend added, "Know that if you come to my shows, the vocals are 100% live!
Ora was grateful for the support, writing, "Fun fact @johnlegend thank you for clarifying what I was about to also tweet. It's annoying for us but anyway! All my shows are 100 percent live always have been! When you come to [an] ORA show get ready! Back to holidays! Have a good one guys!" Ora then celebrated her new album, Phoenix, reaching No. 1 in Australia. "It's out in the rest of the world at midnight!! So excited!!" the pop star tweeted. "Happy holidays [y'all]!!"
(In case fans forgot, Ora sang her hit live at the 2018 E!'s People's Choice Awards Nov. 11.)
When another fan complained she had "lost all faith" in musicians performing live on television after she learned people lip synced on Soul Train in 1997, Legend responded, "True, but...I actually convinced Soul Train to let me sing live when I was on there back in the Get Lifted days."
Other performers in the Macy's Thanksgiving Day Parade included Bazzi, Kane Brown, Bad Bunny, Kelly Clarkson, Leona Lewis, Pentatonix, Diana Ross, Sugarland and Ashley Tisdale.
(E! and NBC are both members of the NBCUniversal family.)